Top 10 Feminized Cannabis Strains Of 2016
Published : Oct 31, 2016
Categories : Cannabis news • Top 10
What are the best feminized cannabis strains of 2016? Find your favourite strain to grow with Zambeza Seeds' list of the top 10 recommended feminized cannabis strains of 2016!
Are you looking for a great cannabis strain to grow? You can't choose between the many varieties of awesome strains that you can find here at Zambeza Seeds? Look no more! Whether you like relaxing indicas or think that energizing sativas are more your thing, our list of the top 10 recommended feminized cannabis strains of 2016 will help you find a cannabis strain that you will love!
Power Plant XL is one of those sativa-dominant cannabis strains that sure won't disappoint. The strain shines not just because of her extremely high yields of up to 750g/m² when conditions are ideal, but above everything with her potent and incredibly euphoric and uplifting high that leaves no doubt that she is a true first-class sativa. When you grow her, you will also be impressed by the strain's short flowering time of only 55 days which adds to her spectacular productiveness. Power Plant XL is a true powerhouse and her name couldn't be more fitting!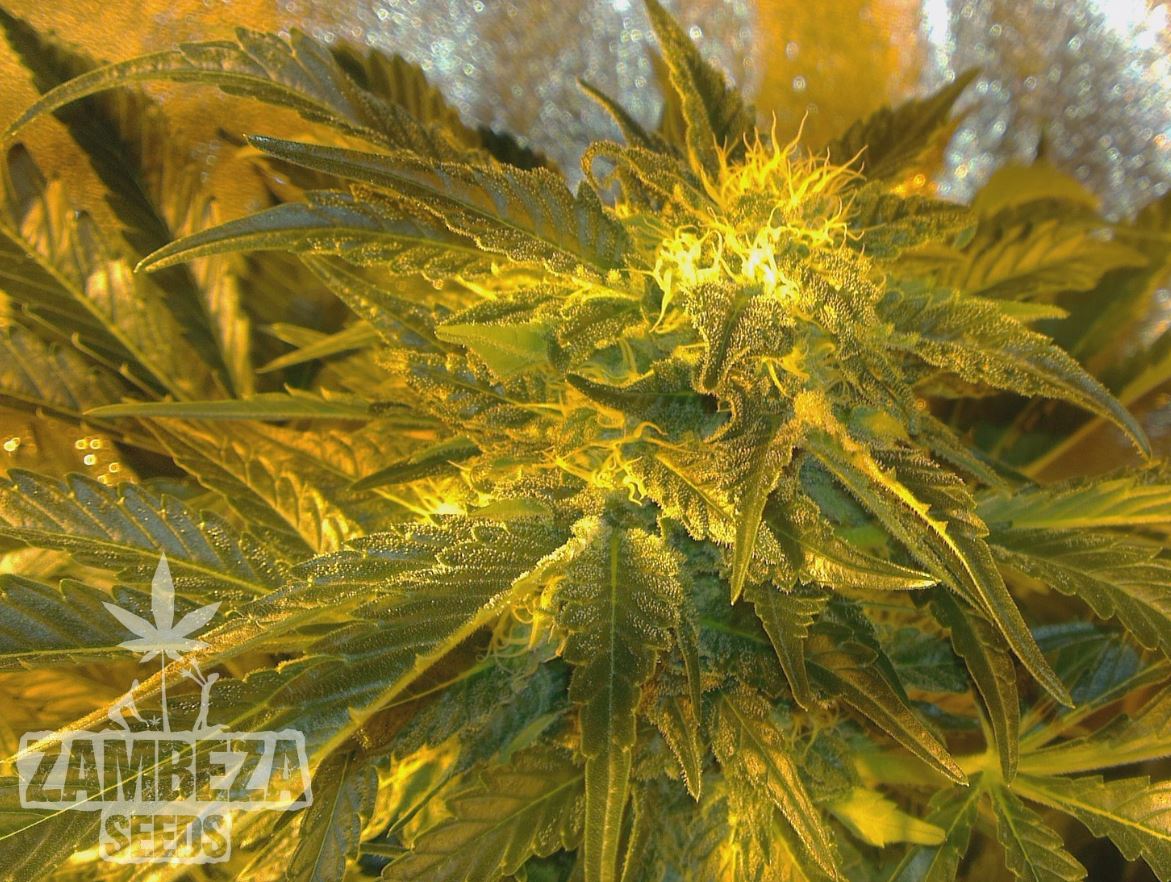 Super Silver Haze is one of Zambeza's most popular strains and there are several good reasons for this. This spectacular Haze hybrid, a true classic that you can find in most Dutch coffee shops today, delights cannabis smokers and growers since she perfectly blends productivity with high potency. Super Silver Haze brings a whopping 21% of THC on the table which could already be all you need to know if you're looking for a powerful Haze to grow. But add the fact that she can yield up to 700g/m² indoors and has a rather short flowering time of 65 days and you will know why some call Super Silver Haze one of the best Haze hybrids.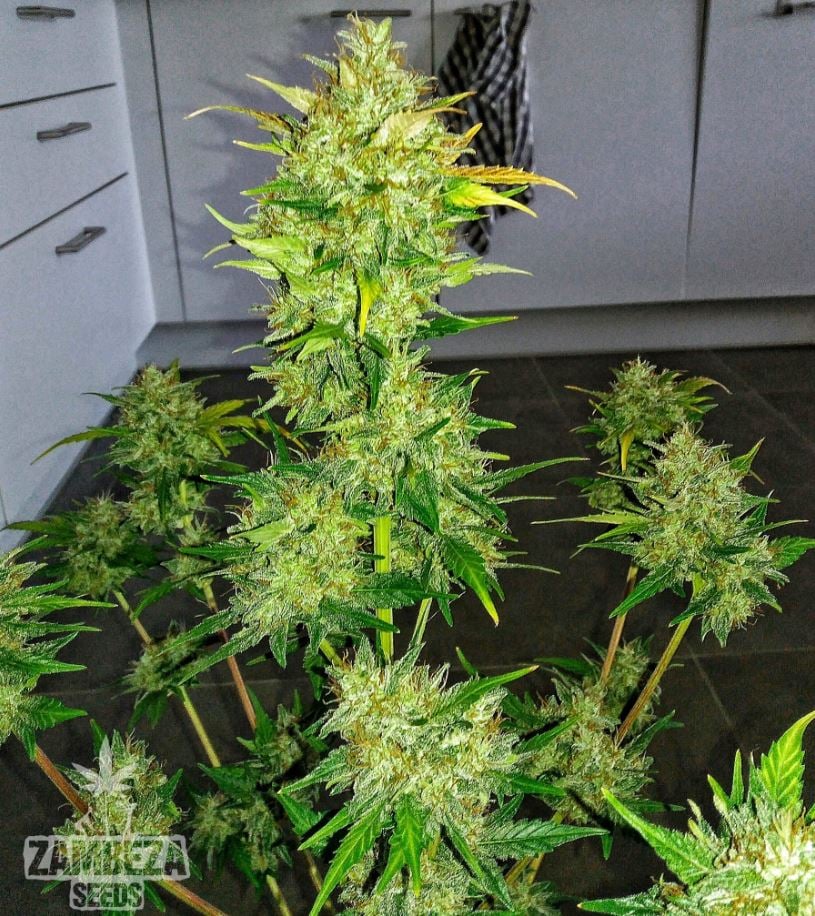 When you cross two outstanding strains like Critical and the popular OG Kush, the result obviously cannot be anything else than spectacular. Looking at Power Kush's qualities we're sure you'll agree. While she is a sativa-dominant hybrid, she clearly displays top-class Indica traits when she grows. She gets about 60-80cm tall which makes her quite manageable should space be an issue. Indoors, she brings a decent yield of 525g/m² on the table, while she yields up to 500-600g per plant outdoors. Her flowering time is very short with only 50 days. Now consider her respectable 20% of THC which makes for a potent smoke and you will definitely see why Power Kush should be on top of your list to grow!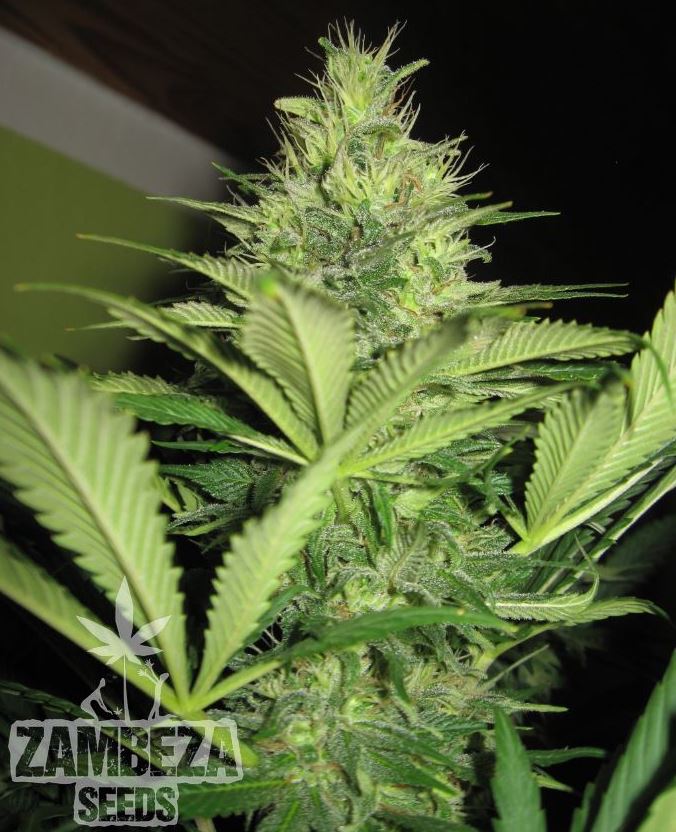 If you're looking for a reliable and very enjoyable Skunk, this Skunk may be just the right strain for you! Zambeza created this awesome Skunk variety with an eye on reliable and stable genetics, ensuring constant good yields and first-rate quality. When you grow her, you will definitely like her yields of up to 600g/m² which she manages to give you in a short 55 days. But what makes Zambeza's Skunk really stand out are her unique aroma and taste. Imagine a perfect blend of sweet and spicy notes that makes for the typical skunky aroma. As you would expect from a top-quality Skunk, her effect is very potent and relaxing yet uplifting at the same time.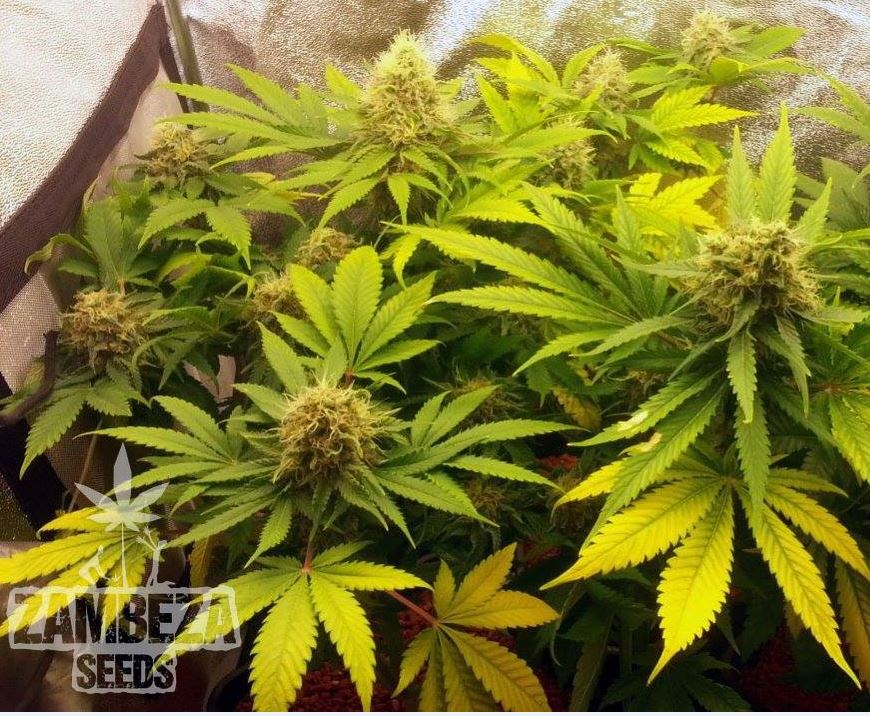 Many connoisseurs consider Amnesia Haze XL among the most potent Hazes that you can grow. Her very high THC content of 21% will make for an awesome and very potent smoke that any Haze lover will love. But Amnesia Haze XL's potency isn't all that's to this amazing Haze strain. Thanks to Amnesia Haze XL's premium genetics she shines with a very respectable yield of 600g/m² that she will grow in a reasonable 65 days. Her aroma is fresh and citrusy which makes Amnesia Haze XL a top choice for every cannabis connoisseur.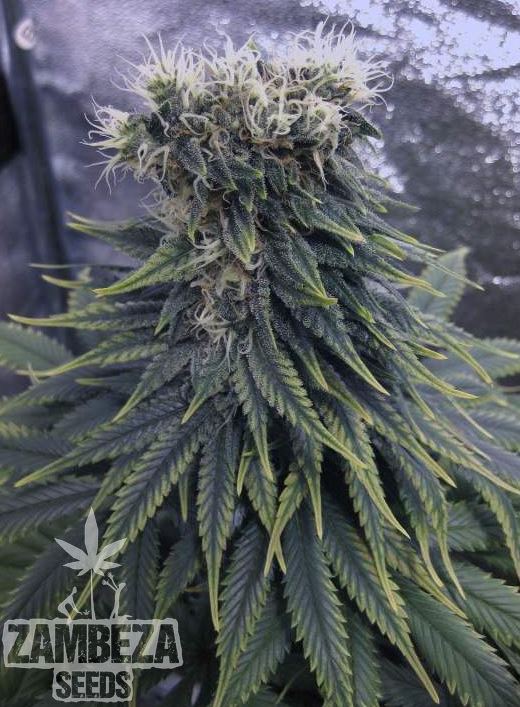 Choco Candy is definitely one of those strains that you will fall in love with. The cross between a Chocolate Haze and an OG Chocolate Thai shines with an amazing chocolate aroma that's truly unique among cannabis strains. This makes Choco Candy a delight for every cannabis lover! But her great taste and aroma are not all why Choco Candy is on our top 10 list. Choco Candy shines with a very high THC content of 21%, a superb genetic background and a rather short flowering time of 65 days. Because of these qualities we're of course absolutely recommending Choco Candy if you're looking for a superb cannabis strain to grow!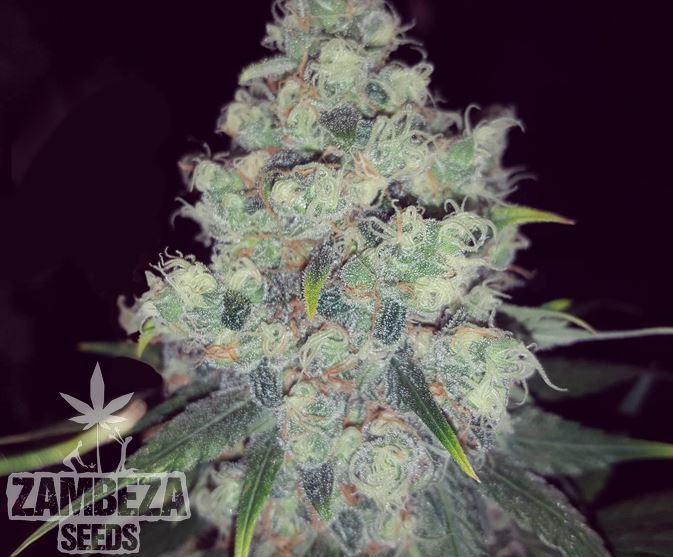 7. CANDY CARAMELO FAST FLOWERING
Candy Caramelo combines a number of excellent qualities which make this lady a very good choice. Thanks to her Indica-dominant genetics, she will grow bushy indoors where she'll keep below 90cm in height, which makes her a good choice where growing space is somewhat limited. Outdoors however, Candy Caramelo may grow to a small tree of up to 2.4m with a yield of 600g per plant! Indoors, she brings very good yields of up to 500g/m² to the table and she does it in just 45 days. Her awesome aroma perfectly blends sweet caramel notes with the fresh flavour of spearmint.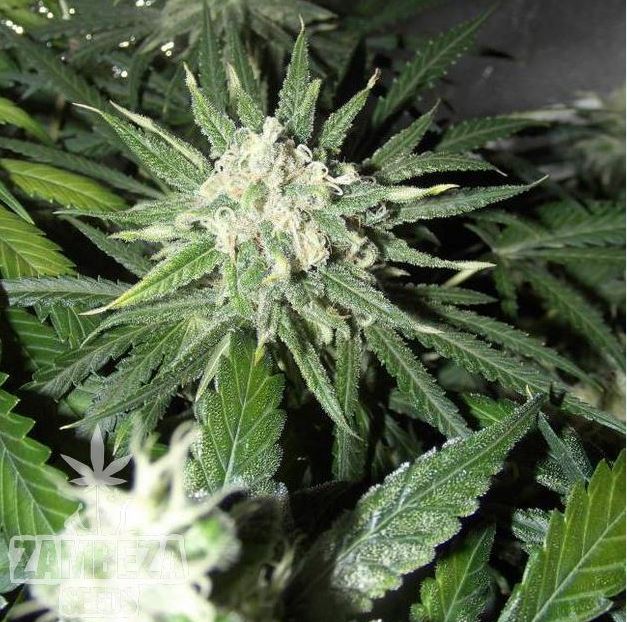 Green AK XL is a strain with a very diverse genetic background. She combines the best qualities of top strains from Afghanistan, Columbia, Mexico and Thailand into one spectacular hybrid. Growers will love her growing vigour and her outstanding yields of up to 750g/m² along with her rather reasonable flowering period of 55 days. When smoked, you will be taken by her unique flavour that combines spicy notes, fruity tones and deep wood aromas. As a typical sativa, her effect is uplifting and energetic, which makes Green AK XL a great daytime smoke that won't knock you out.
Blueberry Cheese is a very nice cross between the very popular Blueberry and White Cheese. As you would expect from a strain with the famed Blueberry genetics, her aroma and taste are awesomely sweet and fruity and nicely accentuated with some musky tones. The indica-dominant strain packs quite a punch when she's growing. Indoors, she may get up to 130cm tall where she will yield up to 450g/m² while she may well reach a height of 200cm if you grow her outdoors. Blueberry Cheese is a very satisfying indica that definitely deserves a top place on any grower's list!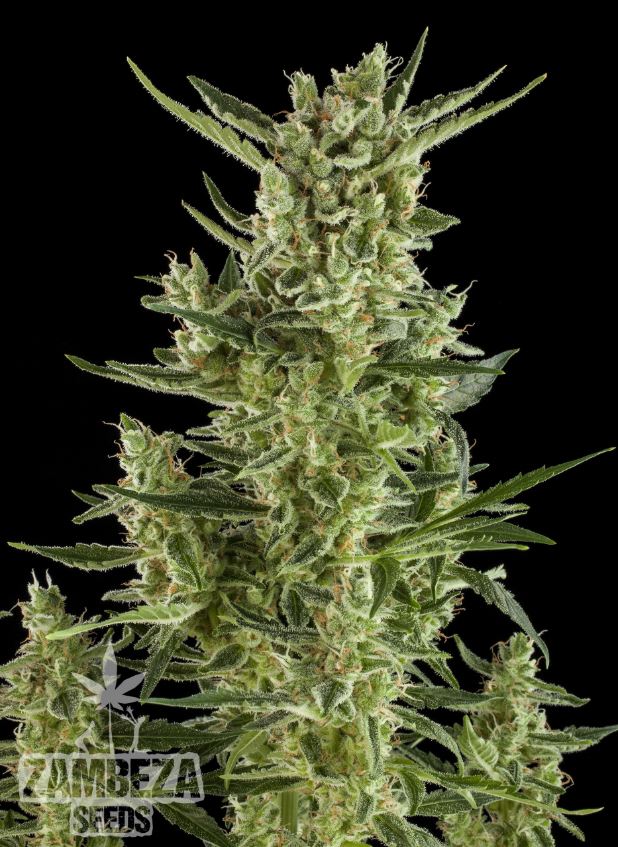 Combining the spectacular qualities of Super Silver Haze and Blueberry doesn't leave much doubt that the outcome must be equally spectacular. And you'd be absolutely right thinking that it is! Blue Brilliant is a sativa-dominant strain that combines the famous Silver Haze genetics with the awesome flavour of Blueberry. Growers who always liked SSH, but were not so keen on the very long flowering period can now grow these famous genetics in very reasonable 65 days! Thanks to her Blueberry relatives, Blue Brilliant has an awesome fruity aroma while keeping the smoothness of SSH. With 20% of THC, she makes for a powerful smoke that is clear and uplifting, just the right thing if you want a boost of creativity!