Zambeza Seeds: About us
Already among the fastest growing suppliers of cannabis seeds in Europe, Zambeza Seeds ambition is to become a household name globally in the coming years. Drawing from our vast experience in cannabis breeding in Holland, we introduced a whole new line of seeds into the market, calling them the Zambeza Seeds.
It is not by coincidence, or mere luck, that we are able to offer top quality autoflowering and feminised cannabis seeds at bargain prices. Being in the business for more than 15 years, our growers have deep knowledge of breeding techniques and experience in crossing various strains. The idea of launching Zambeza Seeds came out when we decided to share this experience with other growers, both at the beginning of their growing adventure, as well as expert growers.

Why Zambeza Seeds?
We stock only the best genetics available. All our strains are related to the all time classics such as haze or white species. Each and every seed on offer is hand picked. Zambeza Seeds are collected directly from organic mother plants. We run daily tests on all seeds to ensure the highest germination ratio.


Genetic purity of each seed is thoroughly tested and thus guaranteed. We wrap all cannabis seeds in solid, postage proof and weather resistant packages. We constantly keep in mind the final aim of supplying you with the best cannabis seeds. Ordering seeds from Zambeza Seeds guarantees a decent yield, intensive taste and aroma and best genetics on the planet.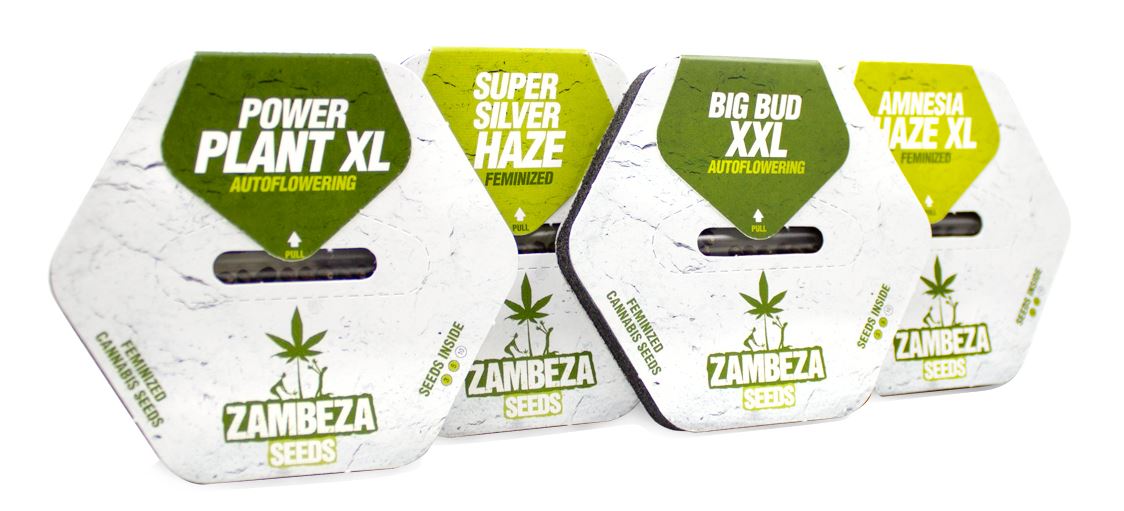 However, the final result will greatly depend on the grower's care, skills and experience - how he takes care of the plants, techniques he use and conditions he ensures. Therefore we are always available to help you and provide you with any explanation or advice necessary, either via email or telephone. We are devoted to working together with you to produce a satisfactory end effect.

Yours truly,

Zambeza Seeds