CBD Oil: 2.5%, 4%, And 10% | Zambeza Seeds
Published : Jun 19, 2017
Categories : Medical cannabis
As part of our commitment to helping people get fast, easy, and reliable access to the highest quality cannabis seeds/products, we're launching a new line of CBD oils. Read on for more info and to order yours today.
Over the last couple of years, the medical marijuana movement has gained a tremendous amount of momentum. And, thanks to new research, our understanding of cannabis and its role as a medicine is gradually expanding.
One of the main chemicals responsible for giving cannabis it's medical properties is CBD, a compound that literally shattered our pre-existing ideals about cannabis a few years ago when it was said to help treat seizures and epilepsy in children.
Today, CBD is being investigated for its potential to help with a wide variety of conditions, including everything from chronic neuropathic and inflammatory pain to anxiety.
As part of our commitment to help people access high-quality cannabis for both medical and recreational purposes, we now stock a brand-new variety CBD oils at our online store.
So, read on to find out a bit more about CBD and the new oils at our store, and remember to place your order today.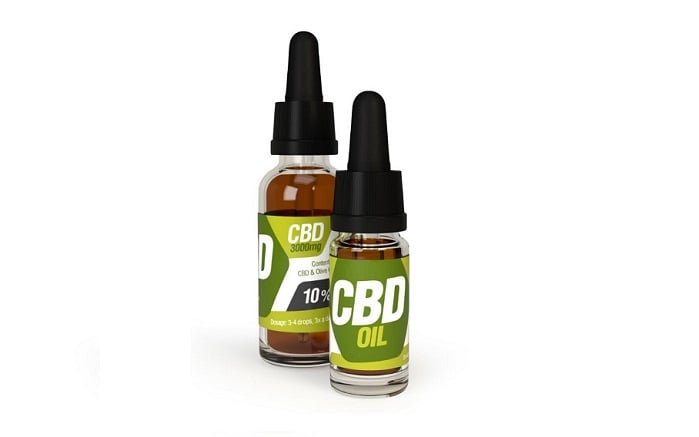 WHAT IS CBD?
CBD, or cannabidiol, is one of over 80 different active cannabinoids found in cannabis. It is a non-psychoactive compound, unlike THC (or tetrahydrocannabinol).
CBD is generally found in higher concentrations in hemp, which has been bred for such purposes while containing next to no THC.
When consumed, CBD activates different receptors around our body, all of which form part of our body's endocannabinoid system (ECS).
This system is responsible for naturally producing cannabinoids (such as anandamide) as well as mediating the effects of the cannabinoids found in cannabis.
The endocannabinoid system is also involved in a variety of physiological processes including appetite, pain-sensation, mood, and memory. CBD has been shown to have varying theraputic benefit, and is often cited as effective against epilepsy, pain, anxiety, nausea, and more.
ZAMBEZA CBD OILS: PURE, CLEAN CBD AT YOUR FINGERTIPS
At Zambeza, we're passionate about helping people access quality cannabis seeds and products. As part of this commitment, we're proud to announce the arrival of 3 new arrivals to our online store.
Our new CBD oils are available in 3 different concentrations (2.5%, 4%, and 10%) and come in 10ml, 30ml, and 50ml bottles. This makes it easier than ever before for patients to dose their CBD correctly based on their unique needs.
All our CBD oils are made from high-quality hemp plants that are free of pesticides, herbicides, insecticides, fungicides, and unnatural fertilizers.
We only work with reliable cannabis varieties that have been expertly bred and grown to harness maximum CBD concentrations. All of the plants we use in the production of our CBD oils have been grown at the hands of our expert growers/breeders and have been stabilized to produce reliable, predictable results every time.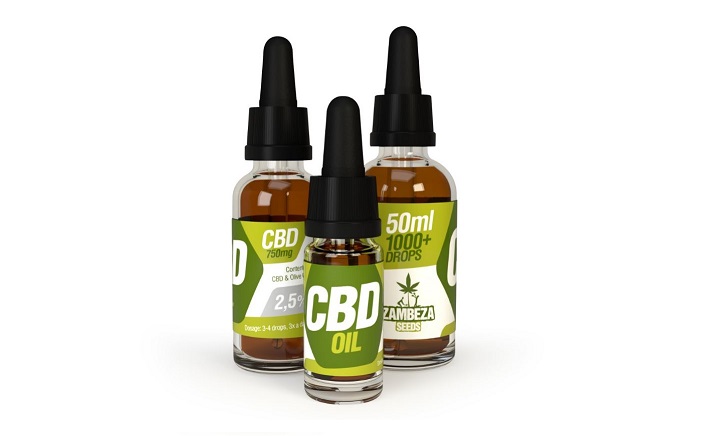 Once mature, these plants are processed in Swiss laboratories using the latest extraction technology and adhering to the highest quality standards.
This makes for an exceptionally pure final product that allows you to reap the benefits of CBD naturally, the way nature intended. It also allows us to produce a high-quality product with as little impact on the environments as possible.
Zambeza CBD oils are made using the latest CO2 extraction processes. This is one of the cleanest ways to extract the cannabinoids and terpenes that give cannabis its unique properties from the plant, and makes for a clean, high-quality product that's free of any solvent residue.
Our oils are non-psychoactive, meaning you don't have to worry about any psychedelic side-effects when using them. Every bottle of Zambeza CBD oil contains less than 0.02% THC and instead only harnesses the proven benefits of CBD.
ORDER YOUR CBD OILS AT ZAMBEZA TODAY
If you or a loved one are looking for a reliable CBD product that's easy to administer and dose, visit our web shop today.
Our 2.5% oil is ideal for patients/users in need of a small dose of CBD and is often used as a dietary supplement. Our 4% oil, on the other hand, offers slightly stronger doses for those looking for a moderate dosing. Finally, our 10% oil is ideal for experienced users looking for a simple way to administer strong CBD doses at any moment.
Simply squeeze a few drops under your tongue as needed. Alternatively, consider mixing them with food or non-alcoholic drinks.