How Cannabis Can Improve Your Life
Published : Jul 21, 2018
Categories : Cannabis news
Cannabis use, whether for medicinal or recreational purposes, has the potential to greatly enhance your quality of life. The sacred herb has been making life better for centuries. In this blog, we explore how using marijuana can make modern life more rewarding.
THC: THE FEEL-GOOD CANNABINOID
The primary psychoactive component of cannabis is THC. Until recently, this cannabinoid was the driving force propelling all cannabis breeding programs forward. Recreational cannabis users just can't get enough of the euphoric compound. And for very good reason. THC is what gets you high and makes you feel great.
Granted, too much THC can sometimes be overwhelming, leading to paranoia for those with a lower tolerance. But there are so many strains available these days, you can easily find one with just the right cannabinoid profile for you. A little bud can help you beat the blues—or help calm the nerves during times of great stress.
CBD: THE THERAPEUTIC CANNABINOID
Cannabidiol or CBD is the predominant non-psychoactive cannabinoid. This compound is beloved by the medical cannabis community. Moreover, it is also a top-trending nutraceutical supplement—especially amongst those who eschew recreational cannabis use. CBD is renowned for its many therapeutic properties. From pain and anxiety relief to overall homeostasis, CBD poses numerous beneficial actions.
When CBD and THC come together, they achieve a synergy that's known as the "entourage effect". It is believed that CBD actually curbs the high of THC by lowering the "psychoactive ceiling", facilitating a more balanced high. Furthermore, CBD is legal in most Western countries. As research continues, it's likely to become a mainstream alternative to addictive opioid-based prescription medications. CBD is not addictive and doesn't have any nasty side effects.
CANNABIS CAREERS
The legalization of cannabis in the US and across the whole of Canada is creating jobs, plus extra tax revenue to fund essential social programs. A brave new world is opening up as the walls of prohibition come crashing down. If you've got green fingers, you can become a legal grower and earn an honest living doing what you love.
But make no mistake, a career in the cannabis industry is not limited to those that aspire to become professional horticulturalists. There are all kinds of customer service positions to be filled in dispensaries. You could even get paid to smoke weed working in quality control. And it doesn't stop there.
Recruitment consultancies specialising in head-hunting talent for the industry are emerging. So you could even profit from your network of stoner buddies. If you have a way with words, you could embark on a career as a freelance writer for the leading cannabis seedbanks. The sky's the limit if you want to work in one of the fastest-growing industries on the planet.
SOCIALISING WITH SINSEMILLA
Drinkers have always been able to go to the local pub or nightclub to socialise. If alcohol is not for you and you're tired of being the designated driver on nights out, you now have options. Ordinary decent cannabis users in Spain can join the local private member's cannabis club and socialise with fellow stoners. In the Netherlands, coffeeshops serve the same purpose and are fun places to gather if you'd rather enjoy some premium ganja instead of a beer.
These days, a preference for marijuana over other substances doesn't carry the same stigma it once did. Even in some nations where prohibition is still enforced, no reasonable person with a lick of common sense looks down on cannabis users anymore. You might be restricted to sessions in private residences with friends, but you can smoke a spliff socially these days.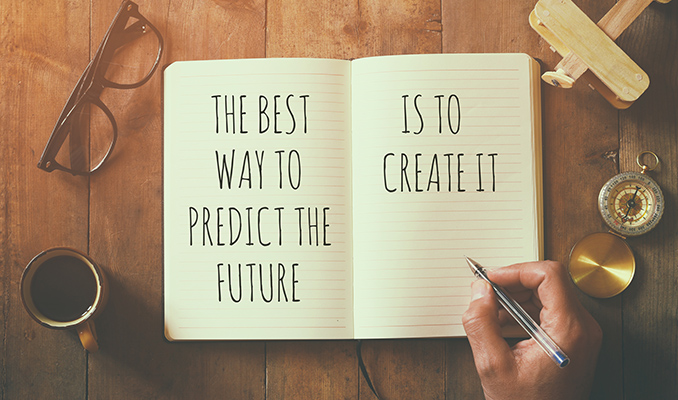 TRAIN LIKE BATMAN, TOKE LIKE BLUNTMAN
Cannabis use does seem to enhance athletic performance and assist recovery. Although we can't cite specific studies as they have yet to be carried out, anecdotal evidence strongly supports this claim. MMA fighters, bodybuilders, and even Olympic gold medallists have long appreciated cannabis as a sports supplement.
Arnold Schwarzenegger enjoyed more than the odd spliff when he was in his prime and dominating the Mr. Olympia competition during the late-1970s. Joe Rogan is almost 51 years old and makes no secret of his cannabis use, but did you know he also holds the PowerKube record for the force he can generate with his kicks?
Michael Phelps, arguably the greatest Olympian to ever live, is also a cannabis user. OK, so it caused him some problems with sponsors, but he's still a great white shark in the pool. He even has a strain named after him called Michael Phelps OG.
BROADEN YOUR HORIZONS WITH BUD
Last but not least, cannabis expands consciousness and fuels the imagination. Jack Kerouac and Hunter S Thompson wrote some of their best stories under the influence of cannabis. Moreover, marijuana use apparently enhances verbal fluency in general. Fortunately, we can verify this attribute of cannabis for the grand finale of this blog with the help of the 2011 Schafer study. Cannabis really does increase "divergent thinking".