Tips For Taking High-Quality Marijuana Pics
Published : May 28, 2019
Categories : Other subjects
Cannabis is a stunning plant that deserves more than simple point and shoot images. Use these tips to produce artistic and awe-inspiring pictures that capture the full beauty of your plants and buds.
Cannabis is a brilliant plant to behold—everything from its glittering trichomes, bulbous buds, and wide fan leaves make the plant enjoyable to photograph. Yet, capturing such beauty isn't as simple as pointing and shooting. Photography is a complex and in-depth art form with many different layers, and even a slight mastery of this process allows the layman the ability to create stunning images. To do the cannabis plant justice, it needs to be captured in a good light—literally and figuratively.
The internet is abundant with pictures of weed, some great and some not so great. Although fancy DSLR cameras are the best choice when creating mind-blowing pictures, even smartphone cameras can be used to snap some amazing shots. If you want to show off your crop and do your plants justice, try some of the tips below to really bring the beauty out of your buds.
CHOOSE A CAMERA FOR THE JOB
If you're already into photography, then chances are you own a digital single-lens reflex camera, or DSLR. These cameras allow users to get highly creative, and possess many different internal features and settings. DSLR cameras are also made to have easily interchangeable lenses, allowing users to select the best point of view for the job. Zoom lenses and wide lenses can be used for entirely opposite effects, whereas macro lenses are particularly useful in bringing out minor detail.
If you don't have a DSLR, you can still use the camera on your smartphone to generate amazing pictures. Modern phone cameras are catching up to DSLR cameras in many ways. The quality of these cameras is now superb, and many phones have a wide variety of settings that can be tweaked. Users can also choose to shoot within certain apps that allow them to change parameters such as brightness and focus, in both pre and post.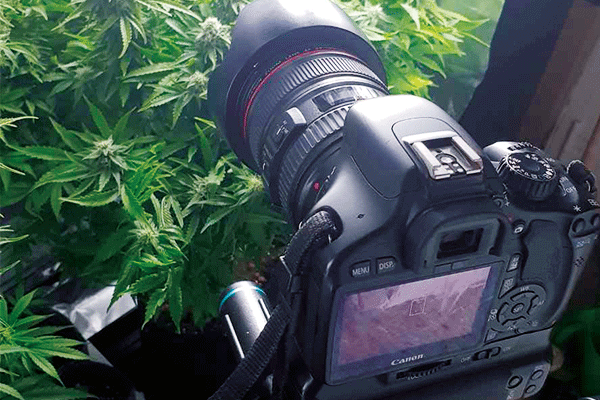 KEEP YOUR CAMERA STILL FOR A CRISP IMAGE
Now that we've talked cameras, it's time to learn how to keep your device still. Although blurriness might add a somewhat psychedelic look to your pictures, it doesn't compare to the crisp look created by a perfectly still device. It is possible to shoot using your bare hands, but there is no guarantee of avoiding the shakes. This is where tripods come in. These three-legged tools are used by photographers to mount cameras to achieve still and clean images. Both phones and DSLR cameras can be mounted on tripods. Another benefit of using a tripod is that your hands are free to change settings more easily, move lighting, and to rearrange the flowers and plants you are going to capture.
Tripods can be purchased for super cheap, but if you're not willing to get one, you can make a DIY stand out of anything available; lean your phone or camera against objects from books to mugs to gain a bit of stability.
CHOOSE A BACKGROUND THAT MAKES YOUR FLOWERS POP
Shooting your cannabis flowers on the kitchen table surrounded by coffee stains, papers, and dishes isn't the most appealing location. Try and shoot against a pure white background in order to make your flowers pop out and grab attention. Another way to make the background stunning is to shoot flowers live on the plant and use the luscious green canopy to create a naturally appealing scene.
EXPERIMENT WITH DIFFERENT ANGLES
Shooting the same subject from a variety of angles will allow you to capture a completely different perspective of the same buds or plant. One side of a plant might be nice and open, whereas the other side might feature a thick and fruitful canopy. The power of angles is particularly evident when shooting multicoloured strains that boast shades of purple, green, and orange, all on the same plant.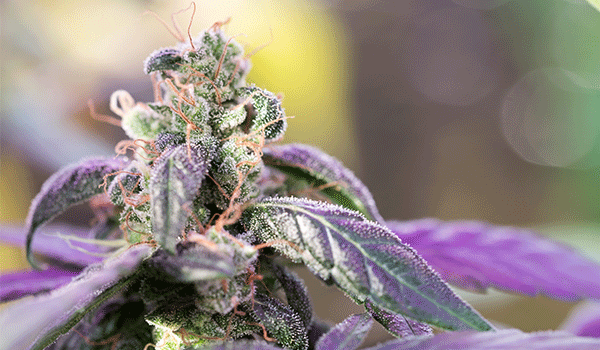 UTILISE THE FLASH SETTING TO IMPROVE DETAILS AND LIMIT DARKNESS
Most DSLR cameras and phones have a built-in flash, allowing users to lighten up images in darker settings. A flash can also be used creatively to add some serious flare to pictures, especially when there are reflective aspects to an object. Shooting buds up close with the flash on will really make the thick layers of psychoactive resin stand out and become the main focus of the image.
Sometimes flashes can be too much and create a harsh and unappealing source of lighting. If this is the case, you can easily soften the flash using what's known as a bounce card. Take a small piece of white card and attach it to your camera just below the flash using a rubber band or piece of tape. This will cause the flash to rebound and light up the room instead of directly lighting the subject. Alternatively, you can use a piece of tissue paper and hold it over the flash when capturing an image to soften the lighting.
USE A LIGHTING SET UP TO MAKE A GOOD IMAGE GREAT
We've all seen pictures of photo shoots where the room is filled with lots of fancy lighting. There is a good reason for all this. Lighting is the most important part of any photo. This is why so many photographers aim to shoot in the "golden hour" outdoors, when the sun is low and provides a golden glow. Lighting can be expensive, but if you happen to own any, then it can be used to really ramp up the quality of your images. You can even try lights or lamps that are lying around your house and see what results you get. It's important to aim to achieve "soft lighting". As opposed to "harsh lighting", softer lighting eliminates a lot of shadows from the image, creating a more aesthetic feel. You can try reflecting your light source off of a white surface such as a wall instead of aiming it directly at your plants for a softer atmosphere.
SHOOT MACRO TO UNVEIL THE TRUE BEAUTY OF CANNABIS
Ever seen mind-blowing images of insects where you can make out every single detail? This is macro photography, and it can be used to make every single detail of a cannabis flower visible too. Many DSLR cameras and phones have a macro setting. Macro lenses can also be attached to DSLR cameras and phone cameras to zoom in on cannabis buds. Shooting macro will make every trichome and pistil the centerpiece of the image, and will also create a beautiful faded background with the flowers at the forefront.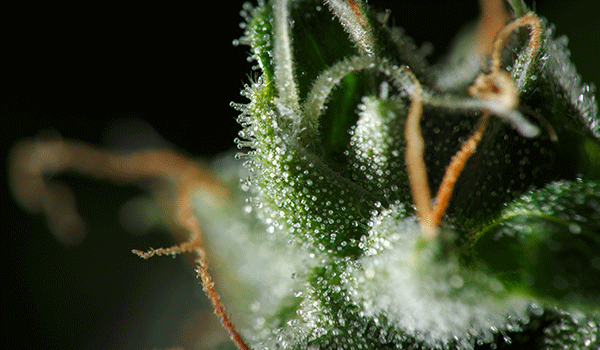 YOU'VE GOT THE SHOTS, NOW IT'S TIME TO EDIT
Even the most beautiful of shots can be improved with some simple editing in post. Phones often have internal editing software that allows users to editing contrast and brightness. However, Instagram is one of the best options if using a phone. The app has many different filters that can be used to change the colours and make things pop. Instagram also allows users to alter the contrast, brightness, sharpness, fade, highlights, and shadows.
If you really want to take things to the next level, you can use software such as Adobe Lightroom or Photoshop to edit every aspect of a picture. These tools allow users to add different filters to different parts of an image, and can be used for precise colour correction.