Top 5 Autoflowering Indica Strains
Published : Dec 7, 2016
Categories : Strain information • Top 10
Fast growing indica strains are very desirable. Check out the top 5 autoflowering indica strains that have cemented their names in the couchlock hall of fame.
As the genetics of autoflowering strains have become more powerful over the last decades, they caught the attention of ganja growers. From start to finish, autoflowering strains require light, without changes in light cycles to make them flower. Growers can now experience the best of two worlds by growing autoflowering indica strains; they will grow fast, relax and couchlock the consumer into perfection. So, let's see the top 5 autoflowering indica strains!
#5 NORTHERN LIGHTS XL AUTOFLOWERING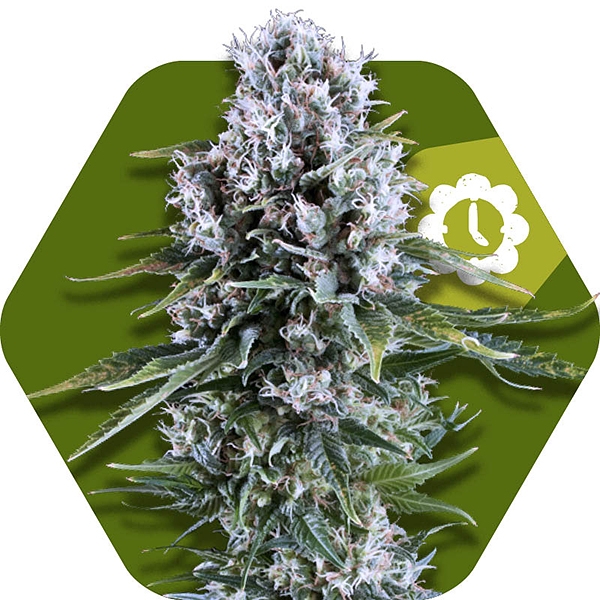 Northern Lights XL Autoflowering is a bestial menace that will deliver exquisite buds. This strain grows in a short timespan; due to its autoflowering genetics, expect the buds to be ready for curing after 60-70 days from germination. The Northern Lights XL Autoflowering strain has a long name, which is equivalent to the heights it reaches: 100-130cm indoors and 120-150cm outdoors. It's astonishing, considering its autoflowering genetics. This beast can deliver 150-230g per plant outdoors! No wonder why this autoflower is great, it grows fast and delivers high yields. It contains a moderate THC level of 14%, which is great for a nice and mellow smoke. Northern Lights XL Autoflowering is an indica-dominant strain, which will inevitably relax your consciousness deep into the couch. Just remember that this Indica can be very dense, which is fantastic, but make sure to keep the humidity levels intact, to eliminate the concern of mold. If you want to chillout, relax, or meditate, take this bad boy out for a spin, and expect nothing less than magnificence.
#4 BLUEBERRY AUTOFLOWERING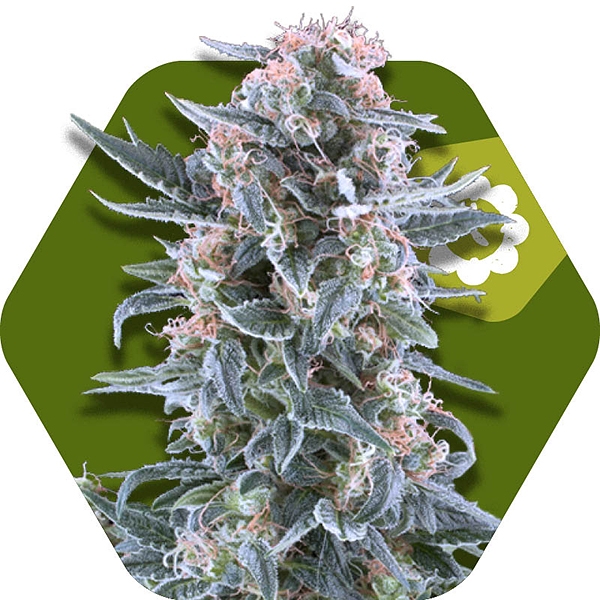 If you have a bucket list, bring it out right now; add "grow Blueberry Autoflowering" to the list; grow it, and thank us later. Blueberry strains have a legendary aura surrounding its dank buds, that will send your mind to the blueberry fields of northern forests. In 2000 this incredible strain won the High Times Cannabis Cup, and nobody questioned the judge's judgment of this indica brilliance. At Zambeza Seeds, we produced a Blueberry Autoflowering strain, which grows fast, with its untouched blueberry essence. After 55-65 days the plant is ready for curing. The plant usually generates a solid amount of 75-130g. Blueberry Autoflowering has been noted to grow 60-90cm in height, which is short and perfect for beginner growers. The THC levels compare to the Northern Lights XL Autoflowering at 14%; it's perfect for these chilled out "I still got stuff to do today" sessions. So before you kick the bucket, don't forget to grow this legend.
#3 GREEN MONSTER AUTOFLOWERING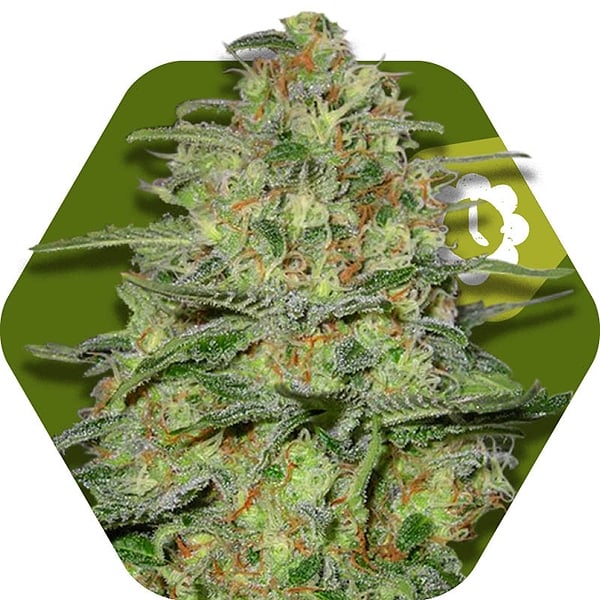 The complex crossing between Green Monster x Big Devil 2 x ruderalis created a Green Monster Autoflowering excellence. With moderate THC levels of 15% and a short lifespan of 55-60 days, this beast will generate solid next-level dankness. This indica-dominant strain reaches heights of 60-90cm indoors and 70-120cm outdoors. Even though it's considered short, it can generate between 70-120g per plant in the right conditions. The taste of this monster can range between sweet, spicy and lemon-like aromas. Imagine what the baby of a monster and a devil can produce. Satisfy your curiosity and grow this powerful child.
#2 BLUEBERRY CHEESE AUTOFLOWERING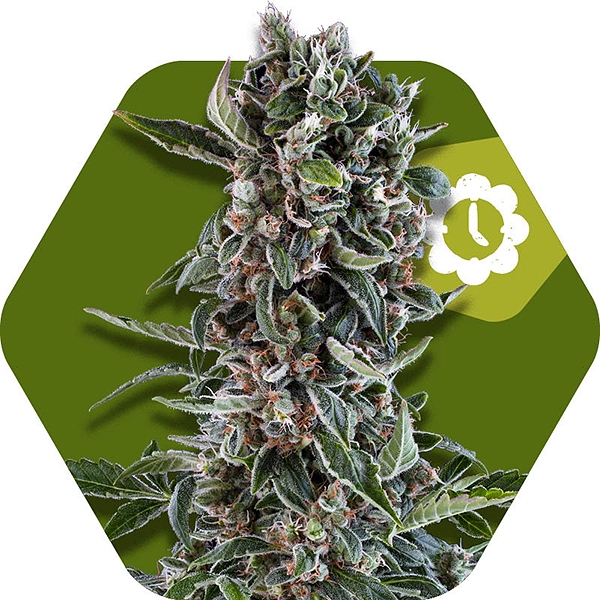 Blueberry with Cheese; you're probably thinking of a delicious blueberry cheesecake. Even though it's incredibly delicious, we are talking about a Blueberry Cheese Autoflowering strain, which mixes the sweetness of the Blueberry genetics with that legendary Cheese.This strain is very short, between 40-70cm indoors and 50-100cm outdoors, a perfect height for beginner growers and stealthy operations. What the plant lacks in height, it compensates with a solid 17% THC level, that will send you to munchie heaven. Also, expect happy indica feelings, which can give you the giggles while observing trivialities. Don't hesitate and grow this amazing strain, you shall not regret it.
#1 OG BUBBLE GUM AUTOFLOWERING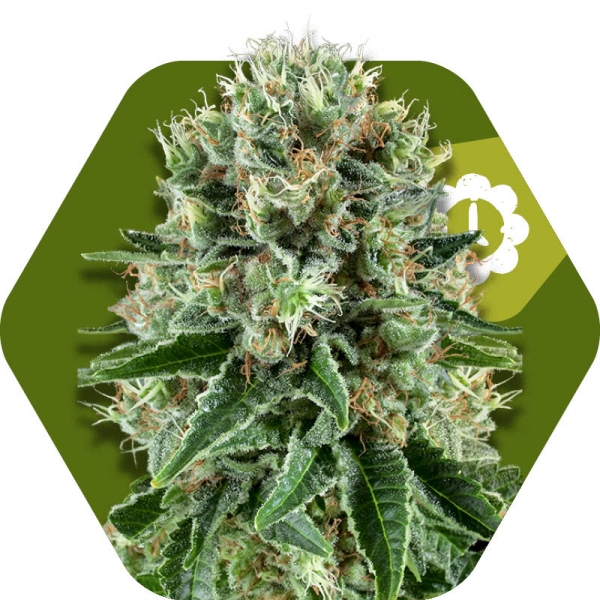 Last, but definitely not least, we present OG Bubble Gum Autoflowering strain that shall give you sweet experiences. A threesome between OG Kush x Bubble Gum x ruderalis created the genetics of this very unique strain. Under optimal cannabis conditions OG Bubble Gum Autoflowering finishes between 50-60 days after germination. Outdoors, you can expect the yield to be about 100-175g per plant, which is really solid, considering its lifespan; the height reaches 70-110cm. Indoors the plant will be a bit smaller, about 60-90cm, which is not a huge difference between its outdoor counterpart. The THC levels hit the 16% mark, which is a substantial amount that will get you stoned, happy and relaxed.
CONCLUSION: AWESOME AUTOFLOWERING INDICAS
So, here are our top 5 autoflowering indica strains! Grow them and enjoy the indica essence that they shall provide. You can expect short yield cycles, beautiful trichomes, and an impeccable high. Make sure to choose the right strain for your environment, and don't hesitate with bringing the Indica autoflowering strains into life.