BitCanna's Blockchain Will Revolutionise The Cannabis Supply Chain
Published : Nov 10, 2018
With a token sale now live, getting your hands on BitCanna's ambitious cryptocurrency could not be easier. If, however, you are still unsure if BitCanna is the solution that the cannabis industry desperately needs, we will look past its core concept, the payment platform, and explore some of the additional functionality the blockchain offers.
BITCANNA IN A NUTSHELL
Before we delve into the incredible functionality that BitCanna's five-tier infrastructure offers, we will quickly recap the overall goal of BitCanna and their crypto utility token BCNA. BitCanna is a purpose-built solution for the payment issues that have plagued the cannabis industry. A lack of support from both financial institutes and payment providers has hindered the growth of the market, despite several nations reforming their legislation of the drug.
BitCanna will provide a proof-of-stake, trustless network built around a decentralised ledger. Consumers and businesses can access the network via nodes to process transactions. Blockchain technology, in conjunction with masternodes, will allow transactions to be made instantly and with minimal fees. Moreover, those transactions will be free from the persecution currently faced by all parties involved with the cannabis industry. While the payment solution offered by BitCanna is desperately needed, the vision of the cryptocurrency goes further than that.
The entire cannabis industry is experiencing unprecedented change, at a pace previously unseen. To ensure BitCanna remains at the forefront, their blockchain is built on several layers of infrastructure. Each one will drive functionality and improve efficiencies in all corners of the cannabis market. Layers four and five—trust and reputation—will come later in BitCanna's development; however, layer three: supply chain, will be the team's primary focus once the BitCanna mainnet v1.0 is live.
LAYER 3: THE SUPPLY CHAIN
Supply chains the world over, including that of the cannabis industry, are marred with inefficiencies and pain points. These issues are further exacerbated given the volatile nature of cannabis. It is a commodity that can easily perish under poor conditions. Add in the inability for consumers to verify the origins of a product, and it is all too easy for unscrupulous producers to provide sub-par cannabis. The practice is damaging not only to the industry's reputation, but the integrity of trusted and supported seed producers.
BitCanna's third layer, the supply chain, will tackle these problems and many others head-on. The first benefit to consumers is the option to trace a product back to its source. Buyers will be able to see the origin of any product on the network. The risk of inferior-quality products or sellers and their impact on the industry is mitigated. Moreover, consumers will be able to see that the integrity of any given product has been maintained throughout its journey in the supply chain. Monitored by smart contracts, temperature control, date codes, and all manner of predefined parameters will become fully automated. The confidence in suppliers and products will skyrocket, further encouraging a thriving market.
HOW BLOCKCHAIN WILL TRANSFORM SUPPLY CHAIN EFFICIENCY
For businesses, the savings gained by the improved efficiency of the network will reward the most valuable commodity of all: time. Not only will companies, producers, and wholesalers receive a discount on transaction fees for operating on the network, but the use of smart contracts will eradicate the time and resources needed to support today's current supply chain.
Smart contracts are trustless agreements that carry out a pre-programmable response based on a series of parameters being fulfilled. That can include submitting invoices, issuing payments, quality control measures, re-ordering of stock—the list goes on. By entrusting these measures to smart contracts, the outcomes cannot be fabricated and will be entirely automated. There is no risk of human error, no need to sense check goods, and no need to slow down the distribution of products. Combine smart contracts with the ability to monitor stock levels, thus reducing wastage and over-ordering, and you have technology that will revolutionise the supply chain, not just improve it.
The partnership between the decentralised ledger of a blockchain and the functionality available to supply chains seem apparent. With all industry players able to review the movement of goods, together they can build a business that is transparent and trustworthy. Of course, for BitCanna to be a success, they will need all industry figureheads to be connected to the network.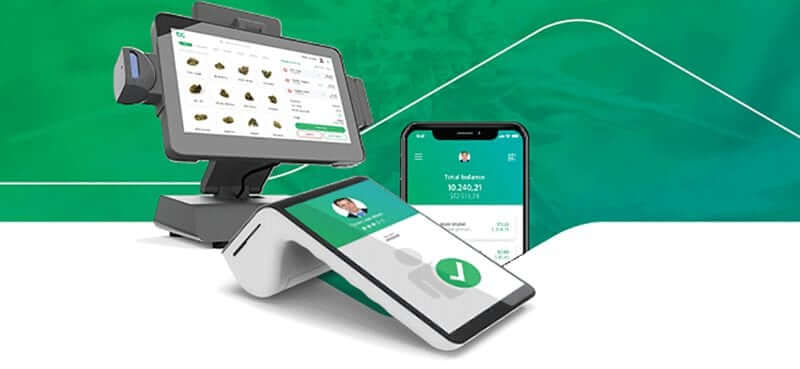 THE BITCANNA ALLIANCE HAS PLEDGED OUR SUPPORT, HAVE YOU?
BitCanna has that front covered too. The BitCanna Alliance is a collective network of like-minded businesses that have all pledged to support the BitCanna network. Although these companies may be from different corners of the cannabis industry, each one is united in their support of a better future for marijuana and all its constituent parts.
Businesses include: Zambeza Seeds, Zamnesia, Sumo Seeds, Barney's Farm, Cannabeasy, Cibdol, Amsterdam Genetics, and many, many others. Together, we reach a combined audience of over ten million visitors a month. The Alliance's commitment to BitCanna will provide a ready-made source of passionate and engaged users. With incentives for making payments using BitCanna tokens, transforming the cannabis industry is no longer a concept, but an eventual reality. The only question you need to ask yourself is if you haven't registered interest in BitCanna, what are you waiting for!?