How does THC work?
Published : Mar 17, 2016
Categories : Medical cannabis
Most people associate THC with marijuana, but what exactly is THC? The scientific name for THC is tetrahydrocannabinol, and while it is primarily thought of as the compound that produces the cannabis high, there is a lot more to it than that.
What is THC exactly?
THC is only one of more than sixty compounds found in cannabis, all of which are included in a single group of compounds called cannabinoids. Despite this impressive number, however, THC and CBD – a closely related compound - are the two compounds that are usually found in the highest concentrations in medical and recreational marijuana.

These compounds are excreted from the glands located in the reproductive organs of the plant, and can actually be seen as the crystal resin that coats the buds and leaves of the mature cannabis plant. Chemically, THC binds to receptors in the brain and stimulates the brain to release dopamine, which is responsible for the feeling of euphoria that is part of the high. These cannabinoid receptors are located in areas of the brain responsible for pleasure, coordination, time-perception, memory and thinking.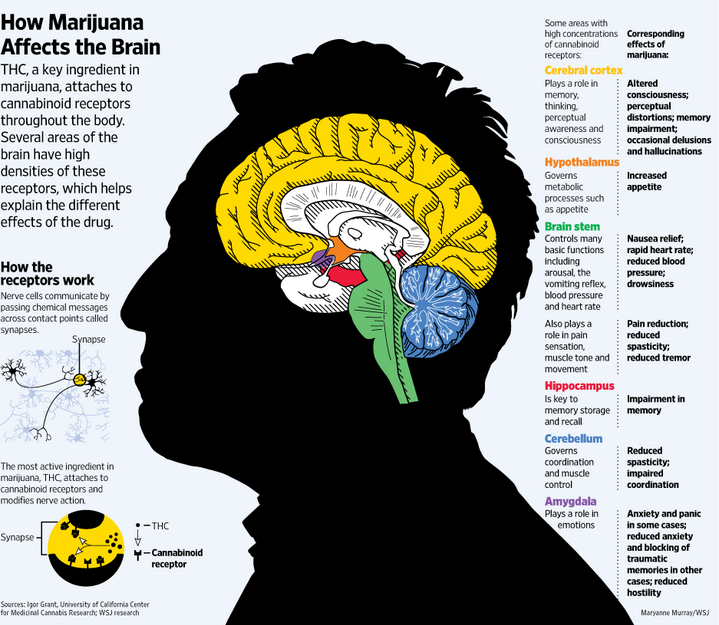 But THC can have negative effects, too. It interferes with the processing of information in the hippocampus, which is the area of the brain responsible for forming new memories. THC has also been reported to have caused severe delusions and hallucinations in some users. And the impaired motor skills common to being high can continue for several hours after the high has ended, so driving skills may be impacted.
Medical use 
Cannabinoid receptors are also located on nerves in other parts of the anatomy, so aside from the psychoactive impact, THC can help relieve pain and other symptoms of illness. Cancer patients use it for nausea and loss of appetite during chemo; it also helps alleviate the pain from neuropathy, which can be a result of diabetes or chemo. Chemicals in cannabis have been reported to have helped stop the growth of prostate cancer, alleviate migraines and treat depression and anxiety in some people.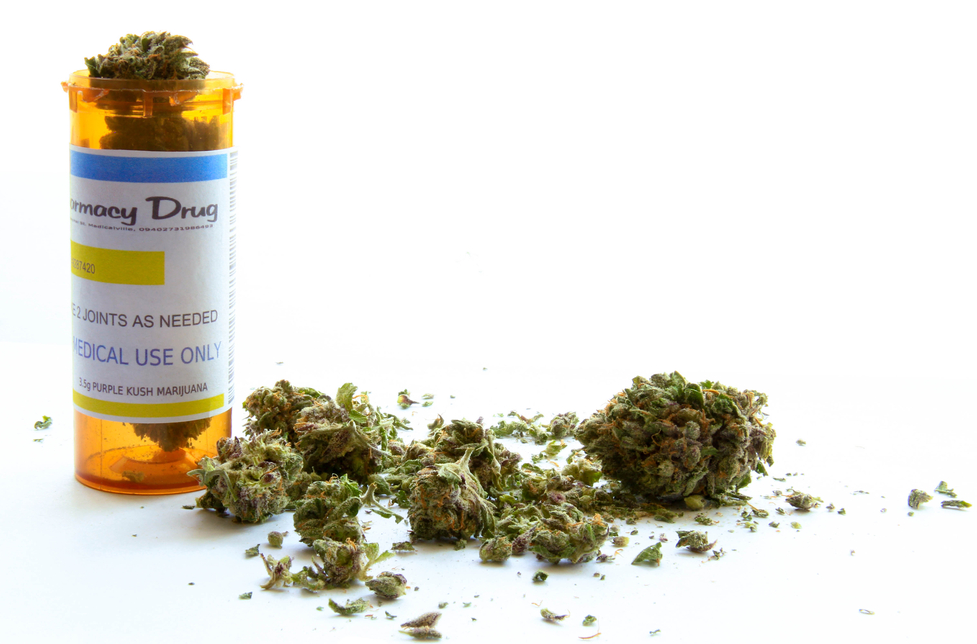 The ongoing debate about the use of medical marijuana for pain and illness continues, even while more and more states in the U.S. are legalizing it and while more and more data is being compiled on the benefits of its use. Ironically, while cannabis is still illegal in most places, THC can be legally removed or synthesized for use in legal drugs prescribed to treat many of the same symptoms that medical marijuana is used for. The FDA approved drug Marinol is a synthetic version of THC which is prescribed to patients experiencing nausea and vomiting during chemotherapy; Sativex is a THC- and CBD-based oral spray which is prescribed for pain resulting from cancer and for bladder problems, pain and spasticity caused by Multiple Sclerosis.