How CBD Can Help With Epilepsy
Published : Mar 21, 2019
Categories : Medical cannabis
Researchers have studied cannabidiol (CBD) for the treatment of a particularly severe form of childhood epilepsy known as the Dravet syndrome. Although the results are promising, they come with downsides. Here is more about the fascinating research about using CBD for treating epilepsy.
The relaxation of cannabis prohibition in many regions of the world, including the United States, comes with many benefits. Easier access to the once vilified plant has paved the way to increased research into cannabis and its components, and the potential therapeutic properties.
It is understood that the chemicals that are in cannabis, the so-called cannabinoids, have the ability to interact with the human body in very specific ways. There are receptor sites throughout the body and brain, which are part of the human endocannabinoid system. Cannabinoids found in cannabis activate these receptors and have a profound effect on functions of the body, including symptoms of certain diseases and conditions.
One of the conditions, where cannabis is currently at the forefront of medicinal cannabis research, is epilepsy. Seizures in a particularly severe form of childhood epilepsy known as Dravet syndrome are difficult to treat, since they are extremely resistant to existing drugs. Research indicates that CBD may help treating seizures and other symptoms of Dravet syndrome.
WHAT IS DRAVET SYNDROME
Dravet syndrome, formerly called severe myoclonic epilepsy of infancy (SMEI), is a form of epilepsy that begins at a very young age, often in early infancy. Children who have Dravet syndrome experience symptoms that can range from mild to severe.
Seizures linked to Dravet syndrome can show as early as in the first 15 months of age, often before age one. These seizures are frequently characterised by a fever and commonly occur on one side of the body. They can be provoked by changes in body temperature, such as when the child is getting out of a bath, but can also be triggered by flashing lights, stress or infections.
Seizures from Dravet syndrome can often last more than 2 minutes, with life-threating seizures that can last as long as 30 minutes. The syndrome can result in various types of seizures, including status epilepticus, which is a state of continuous seizure. It requires immediate medical attention when it occurs.
Children who have Dravet syndrome may have normal development in the first years of life. But as the number of seizures increases, the condition can severely affect their development and lead to changes in eating, disability to hold balance and problems with walking. Other problems associated with Dravet syndrome include a heightened vulnerability to infections, nutritional issues, autism and other disorders.
It is estimated that Dravet syndrome affects between 1 in 20,000 to 1 in 40,000 people worldwide. It is a lifelong condition, managed by seizure medications and diet.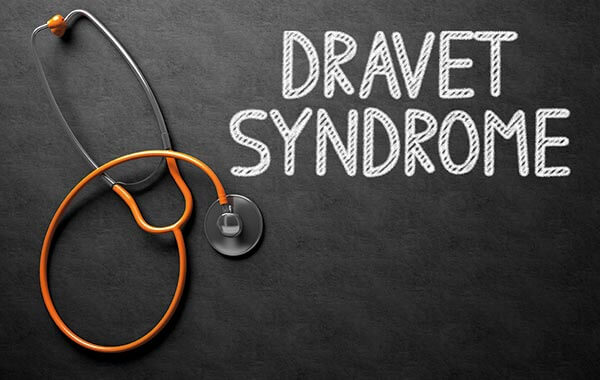 CANNABIS FOR TREATING DRAVET SYNDROME
Cannabidiol, which is one of the primary compounds found in cannabis, shows promise for treating the condition according to research published in The New England Journal of Medicine. The authors of the study explain the severity of the condition and that treating seizures in Dravet syndrome may be challenging due to their high resistance to drugs.
The researchers conducted a double-blind, placebo-controlled study among 120 children and young adults with the condition, and drug resistant seizures. One group of patients received CBD, while patients in another group were given placebo. Cannabidiol was administered orally, in a daily dosage of 20mg per 1kg body weight. The subjects were also given standard epilepsy medication.
Patients in the group that received CBD showed signs of improvement: 43% reported at least a 50%reduction in their seizures per month, as compared to 27% in the group that received placebo. What's more, 5% of patients in the CBD group became entirely seizure free during the trial, which is remarkable.
However, the researchers didn't only observe positive results in regards to the frequency of seizures in Dravet syndrome. Patients who received cannabidiol reported also more side effects, as compared to the group that received standard medication and placebo. Side effects included vomiting, diarrhoea and fatigue.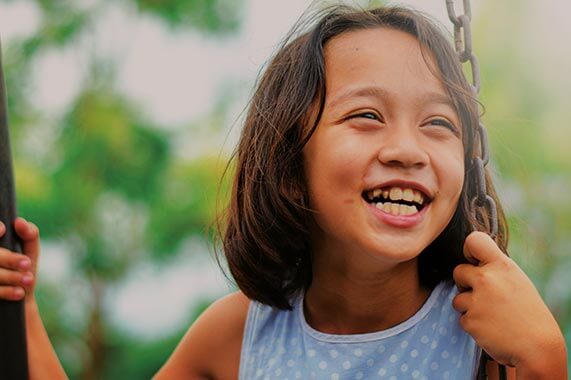 RESEARCH ON CANNABIS AND EPILEPSY – THE CONCLUSION
We certainly wish that the positive results in this study wouldn't come at the cost of increased adverse effects. On the other hand, these results are promising no less, especially seeing that research into CBD and how exactly it works is currently still in very early stages. One takeaway from this study is without a doubt that more research will be needed. The good news is that these results speak for themselves and will hopefully result in further studies on treating epilepsy and other conditions with cannabis.