How To Make Space Cake Using Hash
Published : Jan 27, 2016
Categories : Cannabis recipes
Ever wondered what it be like to be in space and look down on planet earth? Find out after eating space cakes that you prepared according to this recipe.
There are many different recipes for space cakes on the web but this one tastes great, is relatively easy to make, and has been tested for potency on multiple occasions. Using hash instead of homemade cannabutter speeds up the process when things need to get done quickly. Have fun experimenting at your own risk!

THE INGREDIENTS

100g of all-purpose flour
180ml milk
2 eggs
170g sugar
170g butter
8g of hash

THE BAKING PROCESS

First of all, preheat you oven to around 190°C.

The next step would be to heat up your 180g of butter in a microwave, or the oven that you already turned on. We want our butter to be thick and pasty, and not liquid, so don't overdo it. It's best to save a little bit of this pre-melted butter to grease our cake pan. Now take your 8g of hash, heat a little bit over a lighter or candle, and crumble it in the butter. Our hash-infused butter is ready.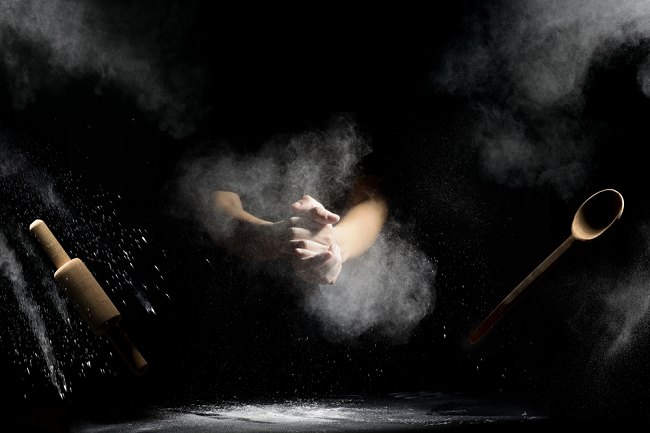 Let's begin to prepare the cake as our next step. You can do this by simply mixing all the ingredients from our list in a mixing bowl. This doesn't differ in any way to making a regular, boring cake, with no "space" in it. Sometimes it's necessary to make small adjustments by either adding more flour or milk, depending on the texture or moisture level of your cake batter. It's very important to mix our ingredients well, especially with our hash butter, to avoid bigger inconsistencies in potency.

We're almost done. Pour the cake batter into your greased cake pan, spread it out nice and evenly, and place it in your oven for about 25 minutes at 190°C. Not all ovens are overly precise with keeping the exact temperatures, it might be necessary to check the cake for a few times.

After the cake is done we can add some sugar icing, decorate it in any way we want, and share it with our friends. Have fun travelling through space and time, thanks to the delicious dessert you just made, and remember to eat responsibly!