Top 5 Feminized Cannabis Strains Of 2017
Published : Dec 21, 2017
Categories : Cannabis news • Top 10
This was not an easy list to compile; but after a lot of time and thought, we've got it. Here, we present Zambeza's top 5 feminized strains of 2017.
A lot of strains deserve to be on this list. Unfortunately, we had to choose five. Even though it was a difficult task, we're proud of our selections. Some of them were already in last year's lineup, but they are still so good that we had to include them this year too. Read on to see which five feminized strains dominated our taste buds and expanded our minds in 2017.
#5 SUPER SILVER HAZE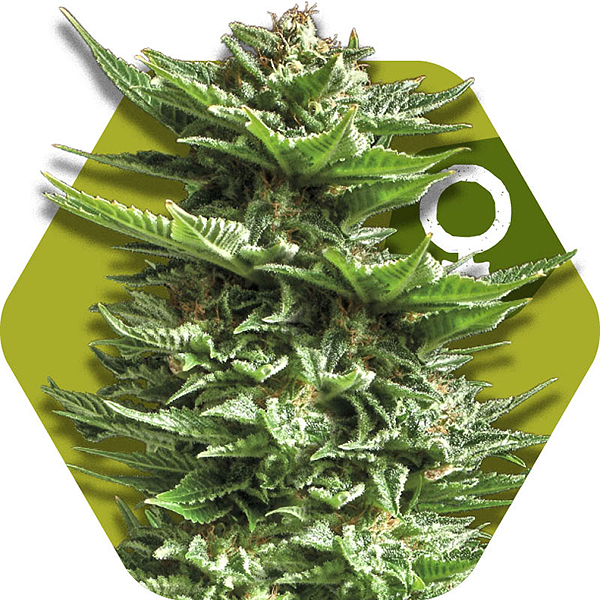 Boasting up to 21% in THC, this is one of our top performers. Super Silver Haze simply had to take a place on our list once again this year. This is the perfect option for when you want to get things done, but still want to be super stoned. It's a sativa-dominant specimen, so you won't be couch-locked by any means. In fact, this is a very creative strain. Depending on what you do for a living, it might even help you get some work done.
This is an iconic, award-winning genetic that won 1st prize at three High Times Cannabis Cups back in the '90s. To produce such a spectacular flower, this strain must be grown properly. It will flower in just over 9 weeks, offering superior yields. Under artificial light, you can grab up to 700g/m² at only 110cm in height. The resulting buds will not only be potent, but extremely beautiful.
#4 SKUNK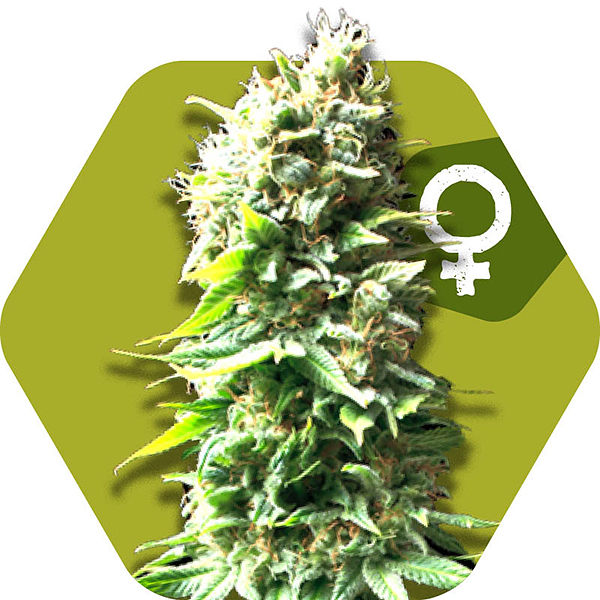 With a shorter flowering period by 10 days compared to Super Silver Haze, Skunk will definitely make you happy as a grower. In just over 7 weeks, this beauty will offer up around 600g/m² if you treat her right. However, it will likely grow taller than the aforementioned. If space is an issue for you, perhaps consider some of the other choices on this list.
Skunk genetics have been around for almost 50 years. Its characteristics have been perfected for five decades, so it's popularity is not surprising. It emanates beautiful aromas and a fantastic taste, with an obvious "Skunky" mixture of sweet and spicy flavours. And these will surely be whiffed by all those around you, making Skunk deserving of the term "loud".
#3 AMNESIA HAZE XL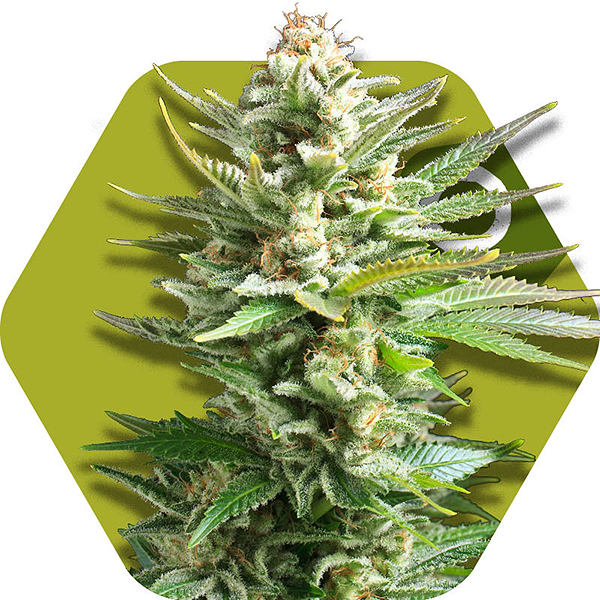 This flower can grow up to 200cm tall and yield as much as 700g/plant on an outdoor plantation. If grown properly, Amnesia Haze XL will gift you astonishing 21% THC buds in 65 days of flowering. It's a bulky and beautiful plant with extraordinary flowers.
This sativa will leave you with an uplifting and euphoric high right from your first toke. Expect only happiness for the rest of the day. This will help rid you of anxiety and aid your social interactions massively. It's a great smoke for friendly gatherings. With delicious, fresh citrus flavours, smoking Amnesia Haze XL will make you understand why it's an Amsterdam classic.
#2 CRAZY COOKIES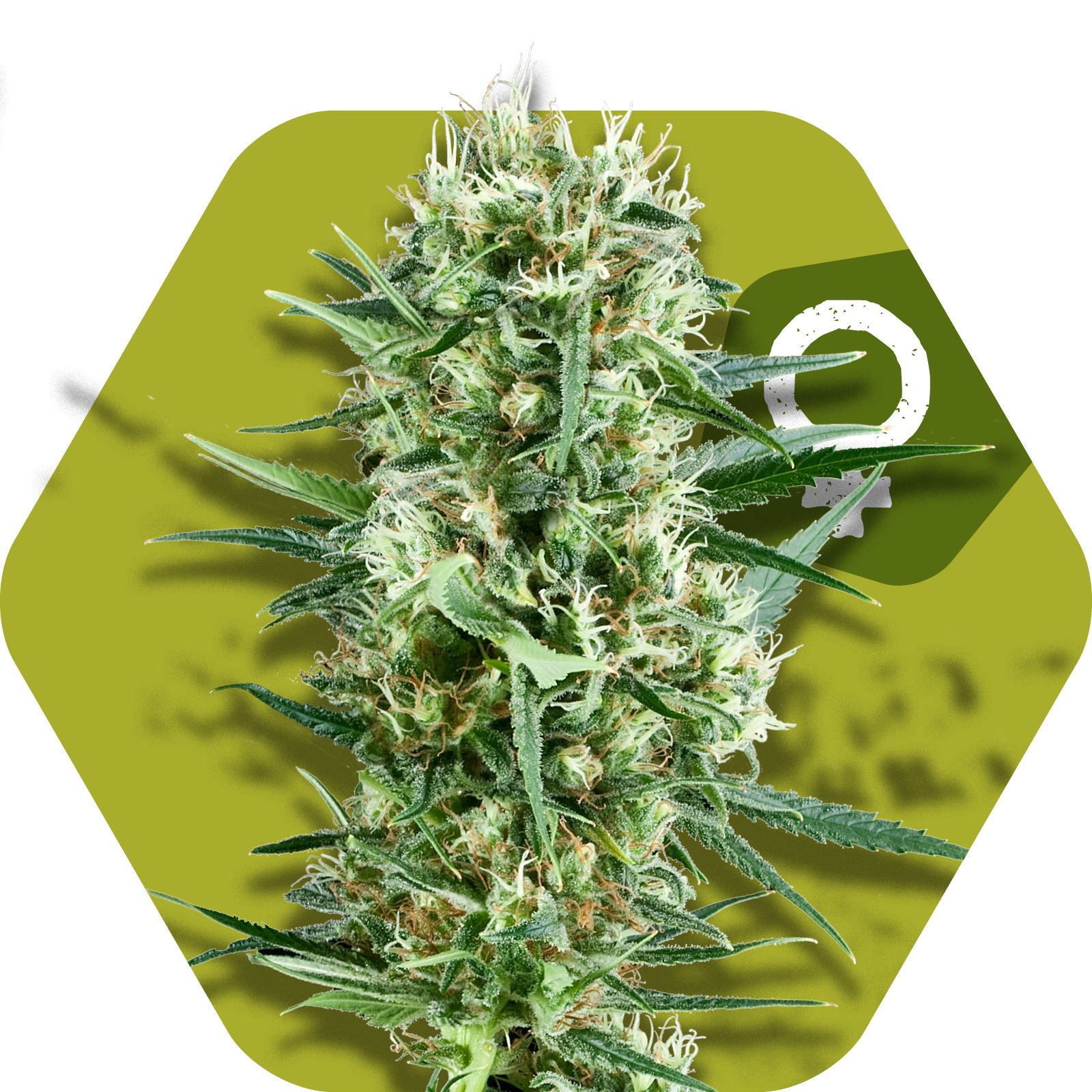 Now that we're getting into the second-best strain, it's where things start to get crazy (pun intended). Crazy Cookies is the result of one of the greatest genetic combinations ever, OG Kush and Girl Scout Cookies. Two all-time legends combine their efforts to create a strain boasting 24% THC! Given this high concentration and Crazy Cookies' indica-dominant genetics, expect a couch-locking flower with an intense body high. This extreme high will be accompanied by a deliciously sweet, yet spicy flavour. Expect some earthy aromas too.
When growing outdoors, this lady will reach up to 2m high. Indoors, she grows to only 80cm, yet produces up to 500g/m². This makes Crazy Cookies a great option for those with limited space. This strain has truly earned its place on our list this year. Given its recreationally-friendly THC levels and its intensely therapeutic couch-lock, Crazy Cookies is the crowd-pleasing strain of today and tomorrow.
#1 POWER PLANT XL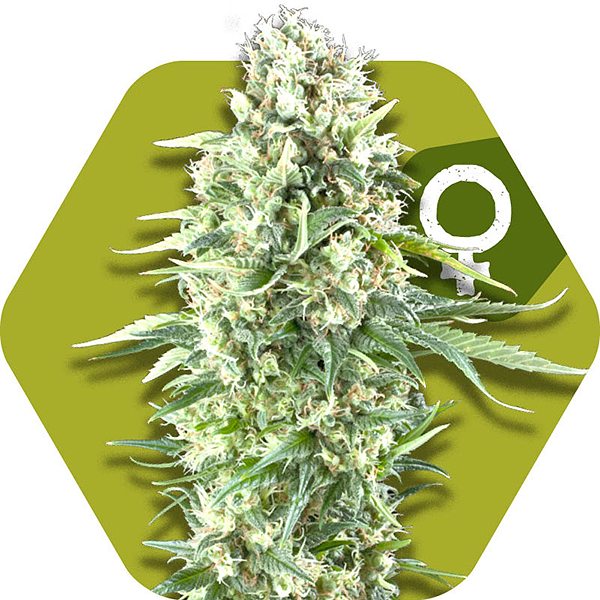 So here we are! The best feminized strain of 2017, Power Plant XL. With a fantastic 20% THC content, this strain is a beast. It's another uplifting sativa that, while strong, will still induce a comfortable high. It's another great smoke for social events.
In just 55 days of flowering, Power Plant XL will reveal up to 600g/plant of beauteous buds outdoors. Given the sativa genetics, heights can reach up to 200cm. The maximum indoor height of 110cm makes this a very easy-to-grow plant for every kind of cultivator. Power Plant XL gained extreme popularity in Amsterdam when plucked by Dutch growers on a trip to South Africa in the '90s. Zambeza Seeds believes that this strain shouldn't be forgotten, and in fact, should be upgraded.
Have fun exploring these insane cultivars; we can't wait to see which will keep their place on next year's list!