Using LEC Lights For Growing Cannabis
Published : Nov 16, 2018
The use of LEC lights for growing cannabis indoors is another option that many people can't stop talking about. Get to know more about the advantages and disadvantages of this system.
Nowadays, LEC lights are seen to be the more viable option for growing cannabis indoors, and for several reasons. The main takeaway, however, is that because their spectrum of light is more natural, it can bring out the best results from your plants. Furthermore, this spectrum allows growers to view their plant's development in a more natural light—literally.
Of course, it would be understandable to have some apprehensions about using this method for growing, and if you happen to fall under this category, read on to find out more.
AN INTRODUCTION TO LEC LIGHTS
Some of you may not have heard about LEC lights at all, so here is a brief explanation. LEC (which stands for Light Emitting Ceramic) is actually a trademark name for a type of metal halide that utilises a ceramic arc tube. As a result, LEC is a term largely interchangeable with Ceramic Metal Halide (CMH).
As previously mentioned, it all boils down to the spectrum of the light, which is more natural compared to HPS, LED, and other alternatives. It also produces more lumens per watt and actually has a longer running life, chiefly up to two years.
THE PROS OF USING LEC LIGHTS
Like any product, there are bound to be advantages and disadvantages that influence you to select one method over another. Let's take a look at the benefits first.
LEC lights emit UV-B rays, which are said to be more helpful when it comes to improving the bud's trichome production in its flowering stage. And since its light spectrum is very similar to what the sun emits, it also helps enhance the natural aroma of the plant.
However, the track of UV-B rays can easily be obstructed by glass. As such, having a clear path between the light and the plant must be established in order to achieve the best results.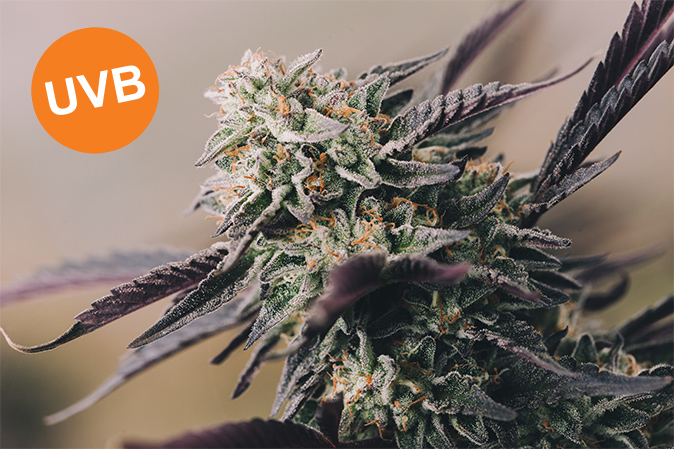 THE CONS OF USING LEC LIGHTS
For one, UV-B rays from LEC lights are extremely hazardous for humans, and direct exposure may lead to damage to the eyes and skin. This is where added safety equipment is needed, which can turn out to be costly compared to other methods of lighting.
The bulbs themselves are not exactly cheap either. The smallest size that is available on the market costs around $380. If you are someone who is not willing to spend this amount on grow lights, this is not an option for you to take.
MAKING USE OF LEC LIGHTS FOR GROWING
UV-B light can be extremely powerful, which is why you must work to maintain adequate distance between the lights and the plants. With that in consideration, your buds need to be a little further away from the light than they would with an alternative system.
For a 315-watt bulb, for example, the ideal distance away from your plant would be 45cm. And for a 630-watt bulb, it would be best for your herbs to be 60cm away.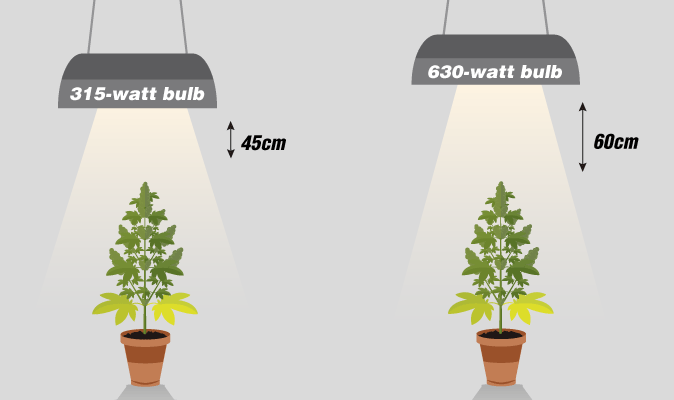 IS THE USE OF LEC LIGHTS MORE ADVISABLE FOR GROWING?
We have laid out both the advantages and disadvantages of using LEC lights for growing your cannabis buds indoors. While it is great for a number of facets of cultivation, you will need to consider the corresponding drawbacks, particularly on your own health.
It would be advisable to do your due diligence first, before making any move. Check and see what your finances permit, and if it would benefit the whole situation when it comes to your grow operation.
You can very well find ways to work this to your advantage, just keep all of these factors in mind.