How To Grow Cannabis Fast, Both Indoors And Outdoors
Published : Jul 15, 2019
Categories : Cannabis cultivation • Strain information
The ideal temperament of a cannabis grower is patience. However, sometimes things need to be stepped up a gear. To grow cannabis faster, it's key to start with faster genetics and an understanding of light cycles.
Gardening is usually a slow, meditative, and therapeutic process. It isn't a hobby that revolves around instant gratification. Long-term investment and hard work pay off months after the seeds have been sown. Watching the slow and steady growth of plants whilst you stroll around a grow room or garden is deeply satisfying, and makes experiencing the fruits of your labour at harvest time that much richer.
THE CANNABIS ISSUE: YOU NEED BUD FAST!
However, when it comes to cultivating cannabis, some growers simply don't have the time to spare. There are several reasons for this. Some cultivate the herb on a commercial scale, so the more frequently they can harvest their crop, the faster the turnover is. Other growers, such as those who reside within regions where cannabis is still illegal, desire to get their operations set up and closed down as quickly as possible to avoid getting busted. The faster they can harvest their buds, the less time they have to experience the constant anxiety of draconian laws.
Lastly, some growers who cultivate for personal use, whether for recreational or medicinal reasons, simply want a stash as fast as possible. Luckily for all these groups of growers, cannabis is a versatile species that can handle a broad range of environmental conditions. Environmental factors ultimately dictate how cannabis grows, and humans have mastered agriculture to the point that we can influence growing speed—at least to a degree.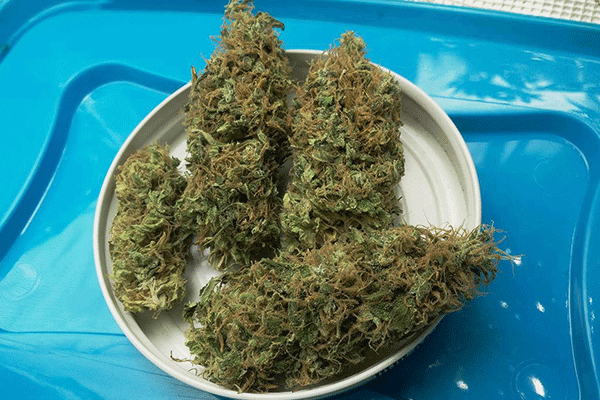 SPEED UP YOUR CANNABIS GROW IN ANY CONDITIONS
When looking to speed up a cannabis grow, there are differences and limitations to growing indoors or outdoors. Ultimately, growing indoors provides much more control over environmental factors that contribute to speed. However, if you prefer to grow outside, or that's all you have to work with, there are a few things you can tweak to move things along hastily. First, let's take a look at what can be done indoors.
HOW TO SPEED UP AN INDOOR CANNABIS GROW
Growing indoors means you have a large amount of control over lighting, gas exchange, watering, and temperature. Most of these factors play a key role in rapid growth.
LIGHTING DURING THE VEGETATIVE PHASE
The cannabis grow cycle features two distinct phases: the vegetative phase and the flowering phase. Manipulating the light cycle during both of these phases can result in a faster pace of growth. During the vegetative phase (when plants feature only fan leaves and have not started to bloom), indoor plants are usually vegged under 18 hours of light and 6 hours of darkness per day to provide the best conditions for photosynthesis and respiration to occur.
However, by providing 24 hours of light per day, you will force your plants to remain in an anabolic state (the process of converting smaller molecules into larger molecules). This is because they will be photosynthesising around the clock and constantly using light, CO₂, and water to create glucose as an energy source to fuel growth.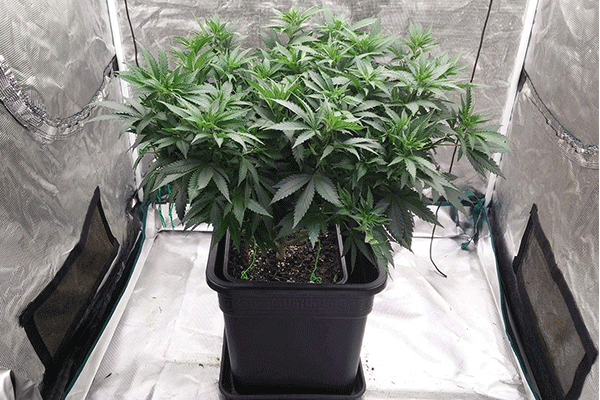 LIGHTING DURING THE FLOWERING PHASE
The light cycle will need to be changed during the flowering phase depending on the genetics being used. Autoflowering strains don't require a change, a topic we'll delve into later in this article. However, traditional photoperiod strains require extended periods of darkness to begin flowering. This trait is due to the rhythms of nature; plants evolved to begin flowering when the days begin to get shorter and the harsher conditions of autumn approach. Lack of light is a signal for them to begin reproduction.
To initiate flowering and increase the speed of the flowering phase, a light cycle of 12 hours on and 12 hours off is usually recommended. There is, however, the option to run an 11/13 light cycle, which will make your plant hurry up in fear of the approaching change of seasons. Some growers do both, starting with 12/12 at the beginning of bloom, then moving to 11/13 at the latter half of the phase.
Another trick to speed things up massively is to avoid the vegetative phase altogether and begin flowering your plants immediately after germination has occurred. This can be achieved by applying a light schedule of 12/12 immediately and throughout the entire grow cycle. Although a rapid way to produce flowers, yields will be sacrificed for speed. Plus, this trick is only compatible with photoperiod strains.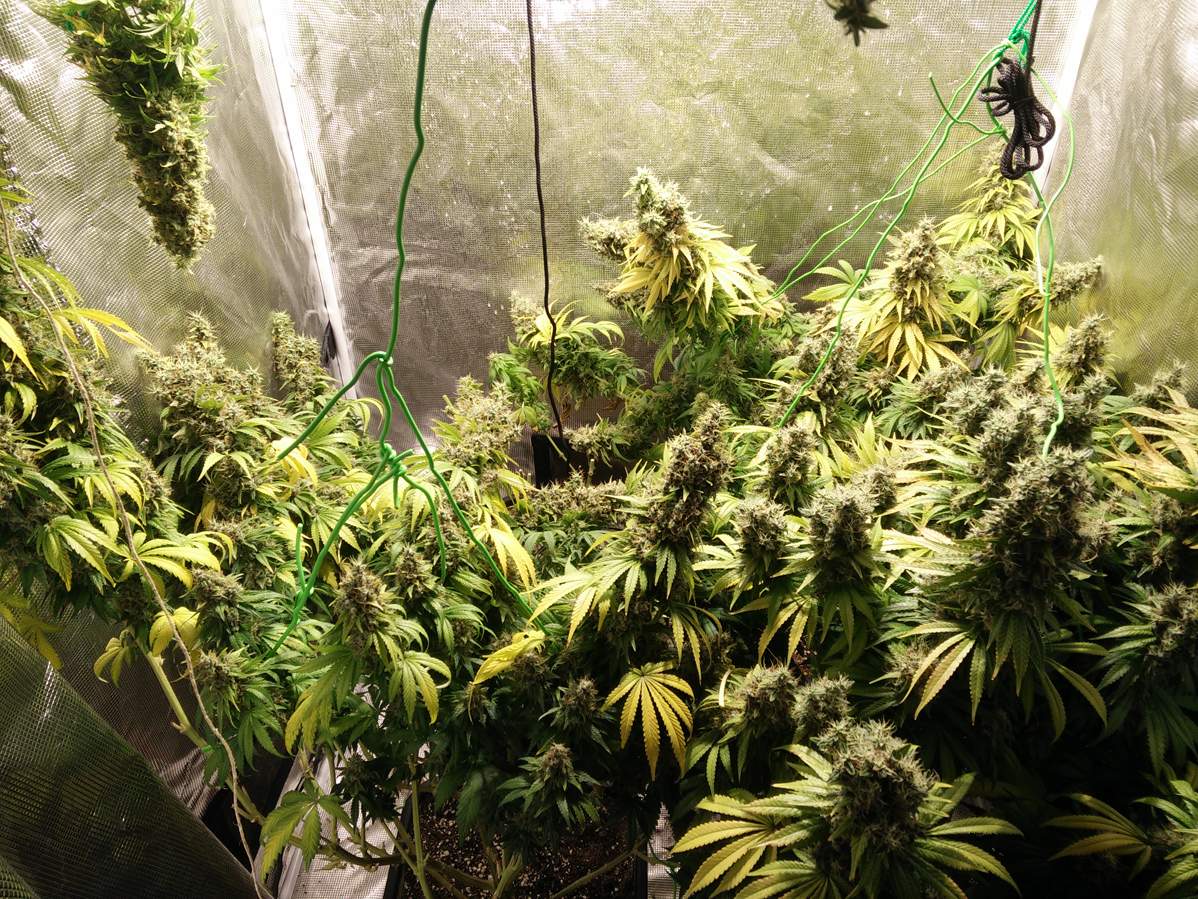 MAKE SURE NUTRIENTS ARE DIALLED IN
Nutrients are also key for faster cannabis cultivation. This is primarily because any deficiencies in certain nutrients will result in various symptoms that slow growth and potentially reduce yields. Cannabis plants are hungry for increased levels of nitrogen during the vegetative phase and increased levels of phosphorus and potassium during flowering. To keep things simple, you can always purchase formulations specifically designed for both of these phases to make sure your plants get everything they need at the correct time. Moreover, you should always be diligent about checking pH to ensure your plants can uptake the nutrients they're being given.
HARNESS THE POWER OF FUNGI
Fungi are simply mind-blowing life forms. Some fungi are pathogenic to cannabis plants and can damage them and slow growth. However, mycorrhizal fungi form a mutualistic allegiance with cannabis plants that can boost their health and growth. When supplementing your soil with these life forms, you will enhance the nutrient uptake of your plants and prevent potential deficiency and disease. These fungi penetrate into the intercellular space of roots where they work to transport nutrients to cells, receiving sugars created by the plants in return.
HYDROPONIC PLANTS ARE KNOWN TO GROW FASTER
Growing plants hydroponically means that water is the primary growing medium, as opposed to soil. This involves suspending plants above a water reservoir in a basket filled with media such as coco coir or clay pellets. The roots eventually grow down into the water below. There are many different forms of hydroponic growing, but the basic premise is that because the roots have direct access to nutrients within the water, they can uptake them with much greater speed and ease, resulting in faster growth.
HOW TO SPEED UP AN OUTDOOR CANNABIS GROW
Growing outdoors offers much less control over certain parameters. This requires a slightly different approach and some creative thinking.
HOW TO CONTROL LIGHT EXPOSURE OUTDOORS
Unlike indoor growers, outdoor growers have to deal with the sun. This constant light source is a great thing for those looking to grow all season long. However, those seeking a fast harvest will need to find ways to reduce light exposure. As mentioned above, altering the light cycle is perhaps the most powerful way to speed up growth. When it comes to achieving a 12/12 light cycle outdoors to initiate flowering from the get-go, growers can cover their plants with a tarp for periods in the morning and evening to avoid excess light exposure.
If you don't fancy forcing flowering straight away, but still want to speed up the vegetative phase, you can expose your plants to 24 hours of light using the sun during the day and artificial lights at night. Just be aware that this may bring unwanted attention to your growing operation.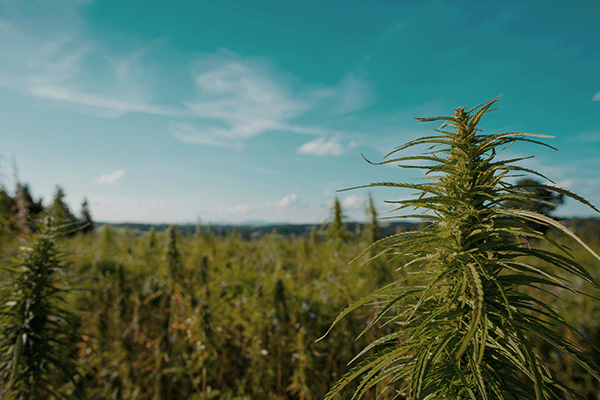 POLLINATE YOUR FLOWERS
Pollination is usually something growers strive to avoid. When pollen makes contact with flowers, they become fertilised and seed formation starts. This means energy that would otherwise be directed toward flower growth is instead directed to the formation of seeds. However, by pollinating your flowers by hand approximately 1 week before harvest, you will force them to mature faster. Be sure to harvest them before seeds begin to form.
INDOORS OR OUTDOORS, GENETICS MATTER MOST
Regardless of whether you intend to speed up cannabis growth indoors or outdoors, genetics will play the most fundamental role. Some cannabis varieties have been selectively bred over generations to strengthen the trait of faster growth and flowering. Autoflowering strains in particular are famed for their speed, with most emerging from seed to harvest in a couple of months or so, without any intervention at all. Here are some of the fastest-growing autoflowering and photoperiod genetics you might want to consider for a lightning-fast harvest.
VANILLA ICE AUTOFLOWERING
Vanilla Ice Autoflowering is a speedy lady that will explode from seed to harvest in as little as 55 days, without any of the above methods being implemented. She was created using the original Vanilla Ice, which was then infused with ruderalis. This indica-dominant specimen provides a giggly, happy, and relaxed body high with flavours of vanilla and sugar.
Vanilla Ice Autoflowering has an average THC content of 13%. She'll yield up to 350g/m² indoors and reach a peak height of 90cm.
LEMON KUSH
Lemon Kush is a fast-flowering photoperiod strain derived from Chemdawg, Lemon Thai, and Pakistani Kush. With a flowering time of approximately 55 days in normal conditions, this indica-dominant cultivar induces a stoning and meditative high shortly after being smoked. The terpene profile within her flowers features notes of spice and citrus.
Lemon Kush provides a rewarding yield both indoors and out. Indoor plants will yield up to 500g/m² and grow to heights of between 100–130cm. Plants cultivated outdoors yield up to 550g/plant and surge to heights of 170–230cm.