Top 10 Places To Smoke Weed Around The World
Published : Dec 27, 2018
There are ten places on planet Earth where it would be really awesome to use marijuana. The effects of cannabis in these particular locations would make them well worth visiting. In no particular order, our list includes popular destinations and some off the beaten track.
If you love travelling as much as we do, you may already know some of the places that have legalised or decriminalised marijuana in some form. Between places that have these laws and certain places that don't, there are many opportunities for great weed-themed holidays. You will now find all sorts of online resources for cannabis tourism, including sourcing 420-friendly accommodation. Cannabis laws are not yet friendly everywhere, so we would obviously advise you to be fully informed on the laws of the places you visit. We hope to offer inspiration with our list of ten awesome locations for a globetrotter to get high.
NINE MILE, JAMAICA
A small town in St. Ann's, Jamaica, may seem a long way to travel but it is of great significance to cannabis. The use of cannabis in its spiritual context was promoted around the world through the Rastafari faith. The small mountain-town of Nine Mile was home to perhaps the faith's most influential ambassador. The musician Bob Marley came from humble origins in this town. To this day, locals honour his memory with murals and maintaining his resting place. Lovers of reggae music should certainly visit this village.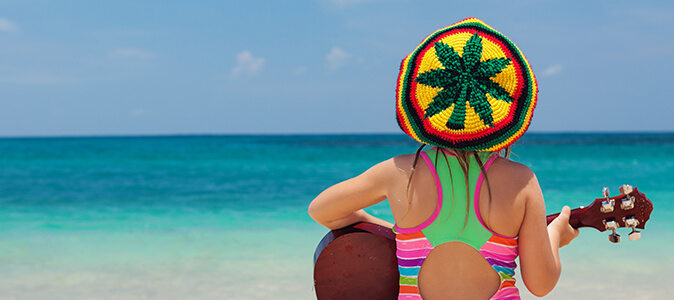 It is likely some locals may be old enough to have some memory of knowing Bob Marley. It is also possible a friendly local will provide weed, which is now more widely available than ever in Jamaica. The government has decriminalised possessing fewer than two ounces (or 56.6 grams) of cannabis. This does not mean it is sold openly though. Unless you have a valid medical cannabis prescription where you live. In that case, even visitors to Jamaica can avail of the country's new medical cannabis programme through pharmacies. The Jamaican government also allows Jamaican citizens to grow five or fewer plants. So you may even find some strong home-grown to smoke in this beautiful mountain setting.
MANALI VALLEY, INDIA
Cannabis first came to Jamaica through indentured labourers from India. They brought their high quality strains to Jamaica and with it, their Hindi name "ganja". This became the term Rastafari and Jamaicans in general use for cannabis. To appreciate the impact India has had on the world of cannabis, one could travel to the source of its most prized strains. All along the Himalayas are sweet growing conditions for cannabis. There is a particular section of north India where particularly good cultivation happens. The Himachal Pradesh province contains the Manali Valley, which has become a hotbed for cannabis cultivation.
Although cannabis is still considered illegal throughout India, there are asterisks and conditions which may vary from region to region. The reason to visit the Manali Valley is because of towns where local attitudes seem fairly relaxed. There are even hostels in the towns of Manali and Kasol, which seem to tolerate cannabis consumption. Kasol is particularly interesting to visit with its large Israeli community, some of whom are conscientious objectors to military service. With good company and stunning valley views, this is a great place to sample the fine local hash and weed.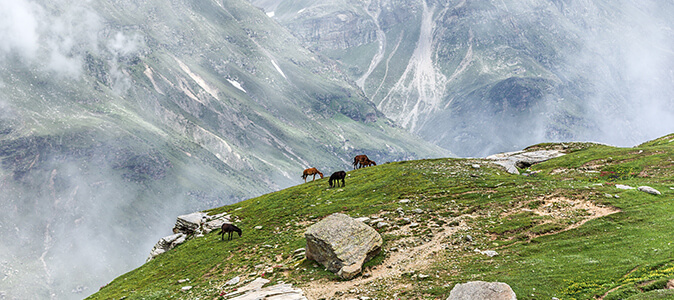 VARANASI, INDIA
Yeah, we know, India gets two spots. But it has 1 in 7 of the world's people, and we would not recommend China for cannabis. India has a special form of cannabis which is actually widely available. In some cities, particularly ones of religious significance, there are government-licensed stores selling a cannabis-infused milk called bhang. Similar to lassi, this has effects similar to, if not stronger than cannabis edibles. A lot of potency can be packed into this milk and it is not taken lightly by Indians themselves.
Certain traditions of the Hindu faith, such as the Holi Festival, involve bhang consumption as a sacrament. This is to honour the plant's connection to the god Shiva, who in some traditions had tears which watered the Earth and sprouted cannabis plants. Often Indian laws against cannabis are relaxed for the duration of such festivals. Of all the religious cities in India, an incredible one to visit before you die is Varanasi. In fact, some pilgrims visit this bustling city on the river Ganges, intentionally a short time before they die. Here your will find all sorts of travellers consuming bhang or smoking with chillum pipes. You can be chilling on the iconic ghats on the river, taking in the atmosphere of a sacred but vibrant city.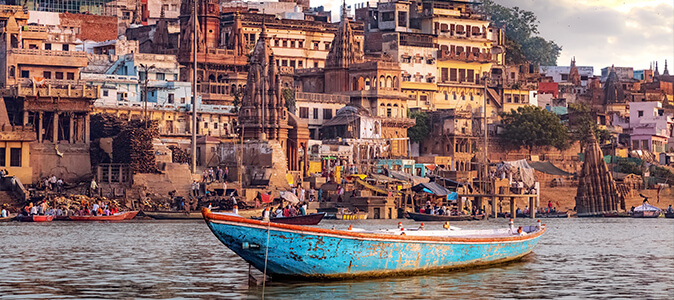 CANAL RING, AMSTERDAM
No list of great locations to smoke weed can neglect to mention the Dam. The city of Amsterdam attracts many of its tourists because of its relaxed attitude to cannabis use. Since the 1970s, the Dutch government has tolerated coffeeshops selling cannabis when following certain guidelines. As laws have been refined over the years, visitors kept flocking to Dutch cities, keen to enjoy a range of spaces in which to safely consume cannabis. Of all these cities, Amsterdam has welcomed them the most and allowed for hundreds of such coffeeshops.
Some of the best coffeeshops are concentrated in the iconic canals surrounding the city centre of Amsterdam. This handy map will help you find them. What's great about this part of Amsterdam, is how easy it is to get around. Even without the city's reliable public transport, navigating the pristine streets of these canals is pleasant. They were even declared an UNESCO World Heritage Site and it's easy to see why. So many sights to see, so much great food for the munchies. Every trip to Amsterdam is an unforgettable experience, no matter how much the specifics might get, let's say, hazey.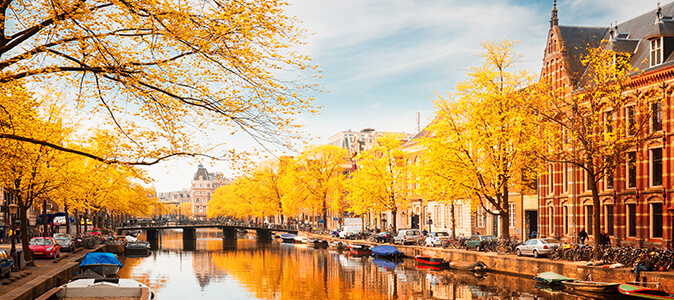 RIF MOUNTAINS, MOROCCO
One of the major producers of hashish for Amsterdam and indeed much of the European market, is Morocco. There are mountains particularly well-suited for cultivating weed. Growing at higher altitudes also makes better use of the sun's energy. Huge, towering plants bloom from which buds are gathered and the country works on its speciality. Through hand-rubbing methods, the plant's THC-rich trichomes can be pressed into gorgeous squidgy blocks of hash. The Rif Mountains are particularly notorious for producing such high-potency hash. Such has been the draw for many visitors, including the musician Nick Drake.
The spectacular mountains will offer stunning views as you take in the atmosphere of the country. The Rif Mountains are one of few desertic regions where you can take in the sight of snowy mountain tops. It will not take long for someone to offer tourists hash. With the right hook-up you can access some very high-quality and high-in-demand stuff. Since it's so fresh from its cultivation source and it is one of the world's premier growing regions, do pace yourself. The hash here is so good it can surprise even the most seasoned smoker. We would advise however to be discrete and conscious of local laws.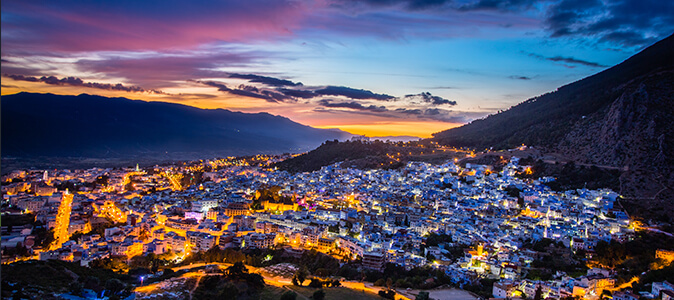 BARCELONA, SPAIN
In nearby Spain, recent relaxations in cannabis laws have opened up Spain to a flourishing cannabis culture. In many of the country's regions, cannabis use is now tolerated when acquired through a system of non-profit cannabis clubs. Of all the regions of Spain, Catalonia in the north-east have embraced it the most and have seen many happy visitors as a result. Their parliament even passed laws strengthening the regulation and legal protections of cannabis clubs. This does make it more difficult for visitors to access cannabis clubs but think ahead and you should be able to find a suitable one.
The clubs of the Catalonian capital Barcelona have welcomed many outsiders. Recent changes to the law require a Catalonian residential address and two-week waiting period for new members. Contact clubs or a Catalan friend with plenty of time before your visit and they may be able to hook you up. When you're there, you'll be able to take in the atmosphere of the Amsterdam of southern Europe. Local cultivators have become competitive to provide the highest-quality weed, so you can reap these benefits in a legal way now. Recent tensions between the Catalonian government and central Spanish government have yet to affect such laws. However they may develop in the future, now is a good time to enjoy their cannabis clubs. You should certainly trust them over street dealers.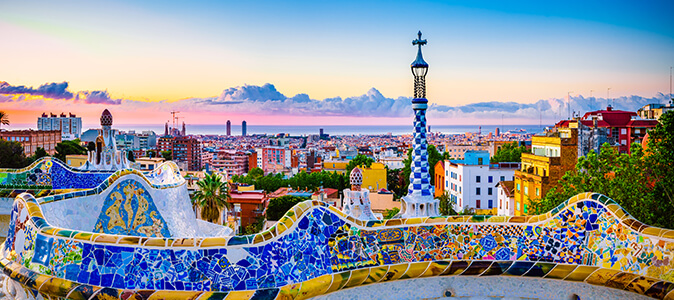 GEORGIA, CAUCASUS MOUNTAINS
Another place that may not immediately come to mind is Georgia. Not the American state of Georgia, but the sovereign country in the Caucasus Mountains south of Russia. Interestingly, this could become a new tourist magnet for cannabis lovers thanks to recent legal news. The Constitutional Court of Georgia declared laws prohibiting cannabis use unconstitutional. It did not definitively approve the cultivation or sale of cannabis. But it did declare an individual's use of cannabis legal.
While the government has to decide how to address the broader implications of cannabis production, they may opt for some further reforms. There would certainly be an economic opportunity for doing so, drawing visitors from near and far. It will be appealing to visit a country with next to no legal penalties for cannabis use. It is still a criminal offence if done in situations where it could disturb or harm others, such as public transport, educational institutions and anywhere children are present. There is plenty to see in Georgia aside from that luckily, including beautiful mountains and stone ruins reminiscent of Tolkien. Watch Georgia for a new cannabis tourism hub.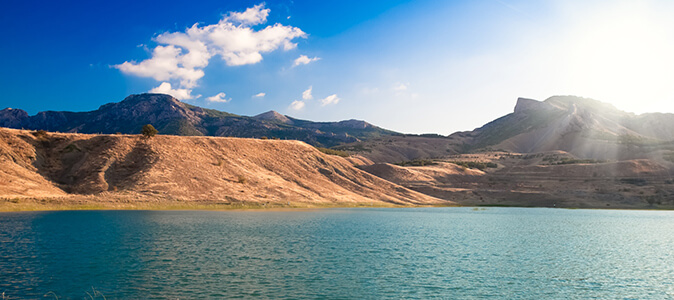 LAS VEGAS STRIP, NEVADA
A long-standing tourism hub of the United States has been the iconic Las Vegas Strip, in Paradise, Las Vegas, Nevada. Nevada is among the growing number of American states voting through referendum to legalise cannabis. So the good news is there are plenty of cannabis stores with amazing stock to sell you in Las Vegas. The bad news is the federal government still prohibits cannabis, so be very selective about where you smoke. Most of the state is in fact federal land, where it is still considered illegal. But if you have weed-friendly accommodation near the strip, you can consume in private and then step out into the surreal neon-light wonderland of the dazzling Las Vegas strip.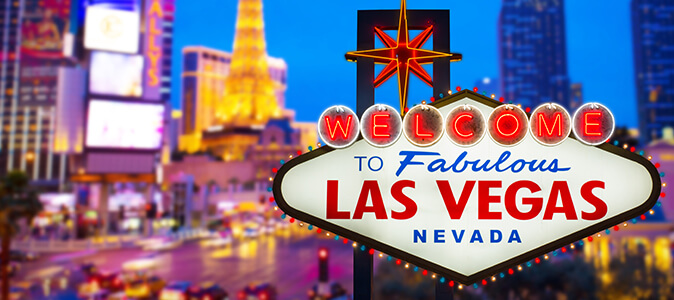 NIMBIN, AUSTRALIA
Imagine our embarrassment when this list almost left out the southern hemisphere! Although fewer of the world's people live on this side of the planet there are exciting developments to watch. Legal reviews are underway in South Africa. A referendum is coming soon to New Zealand. Uruguay has already legalised cannabis clubs. Australia is also a place with much potential for reform, as well as fantastic scenery and tourist attractions. A particularly popular tourist route is the eastern coast from Sydney to Brisbane. Along the way is a town called Nimbin with a long-standing counter culture and association with cannabis.
With a large number of hippies in this community, they have been open about their cannabis use before even when it has led to tensions with law enforcement. Australia still has harsh laws against non-medical use of cannabis, but Nimbin might be one of the places where you'll have a friendly location to smoke in. The town promotes the benefits of the hemp plant through its Nimbin Hemp Embassy and Nimbin HEMP Bar. The embassy provides tourist information and the bar has on-and-off tolerated consumption of cannabis, depending on police relations. It's certainly a place where you're likely to find a hook-up. Light up and enjoy the views, day or night. Nighttime could provide a breathtaking view of stars as seen from the southern hemisphere. It will blow your mind to see the Milky Way with your own eyes for the first time.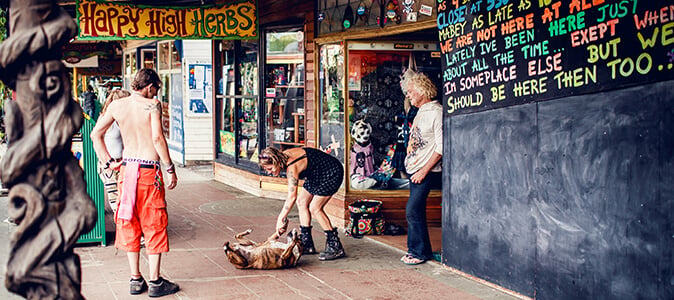 NORTHERN LIGHTS, THE ARCTIC
If you head back to the other side of the planet, the night sky will also have wonders awaiting you there. Aurora borealis? At this time of year? On this part of the planet? Yes, the phenomenon commonly known as the Northern Lights sees solar charges in the atmosphere creating vivid light shows. Colours of green, blue and turquoise dance across the tundra skies and are stunning to witness in person. It would be so awesome to actually smoke Northern Lights, or another strain, while watching the glow of the Northern Lights. As it so happens, it may be possible to do this now if you visit North America.
The Northern Lights will stretch down from the Arctic Circle under different conditions. The further north you go, the better chance you have of witnessing it. One of Canada's northernmost territories may have tourist locations that allow cannabis consumption. Yukon will have a cannabis store in Whitehorse and the Northwest Territories will sell it through alcohol stores and online. If you head to the American state of Alaska, they too voted to legalise the sale of cannabis. We would once again caution you however that much of Alaska is federal land and would still prohibit the use of cannabis so as always choose the right location.