How To Make Cannabis Sugar In 5 Easy Steps
Published : Aug 2, 2018
Categories : Cannabis recipes
Lovers of marijuana with a sweet tooth will be in food heaven when they try our recipe for cannabis sugar. Simple to make and easy to store, there has never been a better way to stay medicated throughout the day.
You can incorporate cannabis into your daily routine, without the conventional methods of smoking or vaporizing. You will have probably heard of cannabutter, a simple and effective way to medicate throughout the day. However, as our imagination expands, so too do the options for adding cannabis to food.
EMBRACE YOUR SWEET TOOTH
We have the perfect recipe for those with a sweet tooth. Cannabis sugar is probably the easiest edible to prepare and has an incredible breadth of uses. Enjoyed with a cup of tea or coffee, sprinkled on breakfast oats, even with fruit. If there is a dish you need to add some sweetness to, cannabis sugar is the perfect option.
Cannabis sugar will be a simple addition to your morning routine, with the added benefit of giving you a much-needed buzz. Think of it as a coffee on steroids. We all could have done with one of those at some point; not to mention, it is the ultimate stealth approach to staying medicated.
INGREDIENTS
Granulated sugar
Alcohol-based marijuana tincture
EQUIPMENT
Tablespoon
Baking paper
Large baking pan
Fine sieve
Medium mixing bowl
Measuring cups
Air-tight container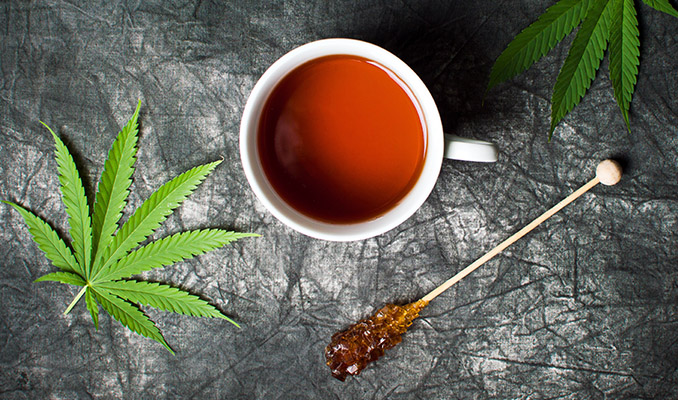 HOW TO MAKE CANNABIS SUGAR
STEP 1
Add one cup of granulated sugar to your medium-sized mixing bowl. Then, add one tablespoon of the marijuana tincture to the same mixing bowl. If you wish to make more in the future, remember the ratio of one cup of sugar to one tablespoon of alcohol-based tincture. Ensure the contents of the bowl are mixed thoroughly.
Preheat your oven to 200°C.
STEP 2
Cover the large baking pan with baking paper. Spread the sugar mixture evenly across the baking paper. Don't worry if the mixture appears lumpy or grainy; this is part of the process.
STEP 3
Place the baking tray into your preheated oven for half an hour. This will guarantee the alcohol is removed from the sugar through evaporation.
STEP 4
After removing from the oven, allow the baking tray and mixture plenty of time to cool down. Work the mixture through your fine sieve back into your original mixing bowl with the back of the tablespoon. This will remove any large lumps and return the sugar to its normal consistency.
STEP 5
All that remains is to transfer your cannabis sugar to an airtight container, ready for when you need it most! Simple, practical, and tasty to boot.